FMA's Rob Everett says banking probe considering any gaps in retail banking services framework that could undermine conduct supervision or regulation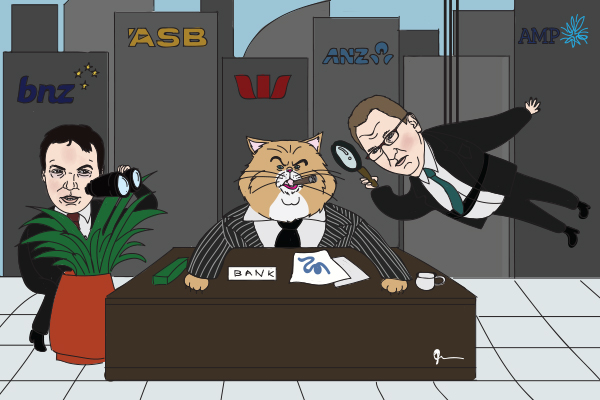 The Reserve Bank and Financial Markets Authority's report on banks' conduct and culture is set to be released in early November.
In an FMA update yesterday CEO Rob Everett said the FMA's finalising the review with the Reserve Bank. The review is the New Zealand regulators' response to the Australian Royal Commission into Misconduct in the Banking, Superannuation and Financial Services Industry, with NZ banks told to prove their conduct is better than some of what has been exposed in Australia.
"The review has taken place over a four-month period, to examine what conduct and culture risks and issues are present in New Zealand's banks and how they identify, manage and remediate these risks. Since June, we have completed on-site monitoring visits with 11 banks, conducted about 400 interviews, received more than 1000 documents and visited 13 towns and cities around NZ," Everett said.

"Our review was based on interviews with bank staff and directors, and documents supplied to us by the banks - it was not an audit of individual files or accounts, or a detailed inquiry like that of the Royal Commission in Australia. We have relied on the information and insights provided to us directly by banks, consumer and industry bodies, and other external stakeholders."
"Our findings will be covered by general themes relevant to the industry as a whole. Findings that relate to individual banks will be provided directly to the banks involved and they will be required to deliver a plan to address any risks identified," Everett added.
"We also considered any gaps within the framework for the regulation of retail banking services that may undermine the effectiveness or efficiency of conduct supervision or regulation. Good conduct requires ongoing focus and putting the customer at the centre of all activities."
"We expect the banks to take our recommendations seriously, and devote sufficient focus and resources to making any necessary meaningful improvements. We are deep into a similar work programme with the life insurance sector, on which we are due to report in December," said Everett.
In June Everett told interest.co.nz the financial services sector is at a tipping point and needs to focus on how to make sure customers get a better deal. And Australian Royal Commissioner Kenneth Hayne says the way those higher up the ranks are incentivised needs to change for banks to genuinely improve their conduct and culture.
*This article was first published in our email for paying subscribers early on Thursday morning. See here for more details and how to subscribe.