Aotearoa Credit Union annual loss tops $2m as new Oracle core banking system causes loss of customers & leads to unreliable management reports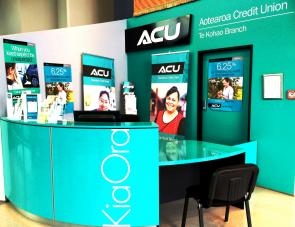 By Gareth Vaughan
Aotearoa Credit Union (ACU), which has assets of around $20 million, now says it lost more than $2 million in its September financial year due to "teething difficulties" stemming from switching to a new Oracle banking platform.
As reported by interest.co.nz last month, ACU previously estimated its annual operating loss at $1.75 million, more than double its September 2017 year net loss of $804,939, leaving the credit union in breach of both its Trust Deed and Reserve Bank regulations. However, this month ACU has subsequently disclosed the loss is even bigger, with an unaudited operating loss of $2.05 million, subject to any changes required by an audit of its accounts.
ACU was the first of several credit unions to transfer to the Oracle Flexcube system from a 30-year old FACTS system in a project overseen by Co-op Money, the credit union industry association. Three others have followed so far, with the cost of the new core banking system having blown out well beyond expectations.
"ACU considers that the loss is primarily due to: A) ACU losing customers as a result of teething difficulties associated with its transfer to a new banking platform which meant that ACU was unable to serve customers as quickly as previously; B) These difficulties also resulting in management reports being produced that proved to be less reliable than what was previously produced and which have caused ACU to underestimate the extent of its loss."
"ACU will make an operating loss of approximately $60,000 for October 2018 but expects to break even or do slightly better in subsequent months. ACU is now serving customers as quickly as previously and considers that the teething difficulties with its transfer to a new banking platform have now largely been resolved, but there remains a significant risk that they might not have been, or that they might re-occur in the future," the credit union says.
ACU says it remains solvent and continues as a going concern. However, it's in breach of its minimum capital ratio of 11% under its Trust Deed and also in breach of the Non-bank Deposit Takers Act.
"ACU now calculates its capital ratio as at 30 September 2018 to be 3.86%. ACU has notified the Reserve Bank and the Supervisor of these details. ACU needs to raise additional capital of approximately $2 million to comply with the capital ratio prescribed by its Trust Deed. As a result of ACU breaching its capital ratio, the Supervisor [Covenant Trustee Services] declared an Event of Default under ACU's Trust Deed on 16 October 2018 and reserved its right to appoint a Receiver to ACU at any time," the credit union says.
ACU is looking to either transfer its members and business to another credit union, or raise about $2 million of capital. In the meantime it has stopped accepting new members. Co-op Money provides ACU with its core computer operating system, a central bank and treasury function and debit card facilities.
Covenant general manager Richard Spong told interest.co.nz it's currently in the interests of ACU's members for the credit union to seek to transfer its members and business to another credit union or to find the capital injection it requires to survive rather than be tipped into receivership.
"A transfer of engagements follows timelines set out in the Friendly Societies and Credit Unions Act 1982. A transfer of engagement will take at least three months. Covenant could appoint a receiver at any time before the transfer of engagements is agreed or takes effect," Covenant general manager Richard Spong told interest.co.nz.
"At this stage we believe that it is in members' interests for Aotearoa to pursue a transfer of engagements or a capital injection, however we will continue to monitor the situation closely," Spong added.
Given the Event of Default was declared on October 16 and three month timeframe outlined by Spong, it may be early 2019 before an outcome is known.
When it moved to the Oracle system in August last year, ACU said it had about 15,000 members, who are mainly Maori and Pasifika. In July this year ACU CEO Wyn Osborne told interest.co.nz the credit union had about 10,000 members, suggesting it had lost about one-third of its members. ACU had total assets of a shade under $20 million at September 30 last year.
Osborne didn't respond to messages left for him seeking comment this week.
*This article is a combination of two articles first published in our email for paying subscribers early on Wednesday & Thursday morning. See here for more details and how to subscribe.