Interim CEO of NZCU Baywide, which is taking over three other credit unions, says he's 'quite comfortable' with their Oracle core banking platform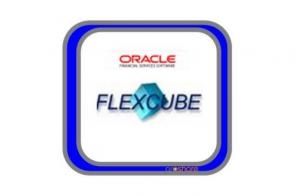 The interim CEO of what's set to be the country's biggest credit union, says he's "quite comfortable" with where the group's Oracle flexcube core banking system is at.
On Friday evening Credit Union Baywide members rubber-stamped what's effectively a takeover by their credit union of Aotearoa Credit Union, Credit Union Central and Credit Union South. Credit Union Steelsands members rejected becoming part of the group.
Baywide CEO Gavin Earle, who will be interim CEO of the combined entity, told interest.co.nz he's comfortable with the Oracle system the merging credit unions are using. This is despite the switch to the Oracle system having created serious financial strife for Aotearoa, which was the catalyst for the merger. Aotearoa was the first credit union to shift to the Oracle system from a 30 year-old FACTS system in August 2017. Baywide, CU Central and CU South have since followed.
"We're quite lucky in that we [Baywide] were the second credit union to convert and everyone is now on the platform. So it's very much a business as usual state for us. And I guess that comes with a bit of size as well so we have a much bigger business than Aotearoa did. So we're quite comfortable with where the system's at. In actual fact it's going to help us with the transition as well because we're all on the same banking platform," says Earle.
Members, or anyone else that feels they might be adversely affected by what's a transfer of engagements to Baywide by the other three credit unions, have six weeks to lodge written objections with Registrar of Friendly Societies and Credit Unions Ross Van Der Schyff. The Registrar's confirmation is required before the transfer of engagements takes effect under the Friendly Societies and Credit Unions Act. It's then intended the transfer of engagements, with Baywide taking on the assets and liabilities of the other three credit unions, will take effect from May 1.
Earle says the focus will then be on combining services and specialising in home loans, personal loans, savings and investments, transaction accounts and insurance for vehicles, loan protection, funeral protection, home and contents.
He says the combined entity means "well overdue scale" with 64,000 members and about $560 million in assets. This is against the backdrop of "a very competitive sector," Earle says.
"We're up against banks at 3.99% home loan rates. it's difficult and that's where we need to make sure we're continuing to grow and build efficiencies into our own business model."
"There are significant opportunities for cost savings as we pull this together, but also to be more effective in providing the products and services that our members demand going forward, cheaper interest rates, potentially cheaper fees," says Earle. "So now the opportunity is to make sure that we follow through on that promise to our members and make sure that we've got a strong, sustainable [bank] alternative."
There will be job cuts at the combined entity, especially in the back-end of the business, Earle says.
"Legally May 1 we become one, [but] in practice we're projecting anything between 12 and 18 months to really fully bed-in the single entity and realise all of these cost efficiencies." 
The merged entity, which for now at least will operate as NZCU Baywide, will continue to support Steelsands despite its members' rejection of the merger, says Earle. No talks are going on with any other credit unions about potentially joining Baywide at this stage, Earle says.
"I think we've probably got enough on our plate, [but] not to say we wouldn't [talk to others] in the future."
Baywide absorbing CU Central, CU South and Aotearoa will see its board swell from seven members to 14 so all merging parties are represented, before reverting to seven members in 2022. The new board will consider potential trading name and legal name changes, Earle says.
In terms of Aotearoa's financial struggles, it needed a takeover or $2.3 million of new equity to survive. Of Aotearoa Earle says; "We've been working at arms length with their board in terms of their business. It's projected within the next couple of months they will be back to a break-even point, with a view of them moving forward into the new entity as a contributor." 
*This article was first published in our email for paying subscribers. See here for more details and how to subscribe.