ANZ Group CEO Shayne Elliott says bank can't expect its shareholders to 'unreasonably subsidise' its ambitions in New Zealand if changes to bank regulatory capital requirements are onerous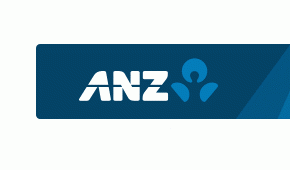 ANZ Banking Group CEO Shayne Elliott says the Reserve Bank of New Zealand's proposals to increase banks' regulatory capital requirements would come at a cost, and ANZ can't expect its shareholders to "unreasonably subsidise" this.
Speaking to analysts after ANZ issued its interim financial results, Elliott said ANZ NZ, this country's biggest bank by some distance, is performing well. 
"There are however obvious concerns about potential changes to the capital regime. Our primary focus is the impact of these proposals on the New Zealand economy. Let's be clear. What's good for New Zealand is good for ANZ," Elliott, a New Zealander, said.
"We understand and support the desire for a sound financial system. But all insurance policies come with a cost, and we need to understand what level of insurance is appropriate and affordable for the New Zealand community."
"It's too early to comment on the impact for ANZ other than to say we're in a better position to manage any change given the simplification and strengthening of our New Zealand business," said Elliott.
"If the rules do change we have a number of practical options to manage and optimise our capital and we have a responsibility to do so. We've been active in New Zealand since 1840, longer than any other bank, and we're one of New Zealand's biggest investors."
"It's our intention to be active and successful in New Zealand, employing thousands of kiwis, paying a significant amount of tax, and helping New Zealanders thrive for many years to come. But we can not expect our shareholders to unreasonably subsidise those ambitions. We will therefore be making an active contribution to the debate because it's important for New Zealand to get this right," Elliott said.
ANZ NZ on Wednesday posted a 4% drop in half-year net profit after tax to $929 million. Last year ANZ NZ made net profit after tax of a shade under $2 billion and paid ordinary dividends of $1.6 billion. The ANZ Group has estimated it would need between $6 billion and $8 billion of new capital to meet the Reserve Bank's proposals and would have five years in which to implement them.
Responding to a question seeking more detail, Elliott said ANZ was referring to the capital it puts into NZ, and then how it deploys that capital in NZ, in terms of into which sectors and what returns are required.
"I think it's as simple as that. I'm not suggesting any of that's easy. We're going to go through a consultation. [There's] a really long time to comply with that, and we feel five years or whatever the number will be at the end will be sufficient for us to rebalance our portfolio as a group and within New Zealand. And all we were referring to is we've shown that we're not shy of taking hard decisions. And we will act, and we actually have a responsibility to act responsibly with our shareholders capital, and so we will do so," said Elliott.
"But it's the same old tools we always have, we'll look at our cost base, we'll think about the capital allocation, we'll think about how we price that capital, what we ask the business to deliver on it, and we'll do all that appropriately at the right time."
*This article was first published in our email for paying subscribers on Wednesday. See here for more details and how to subscribe.