The ANZ Banking Group says ANZ NZ would need up to NZ$8 bln of new capital to meet RBNZ's new bank capital proposals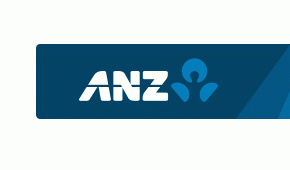 Australia's ANZ Banking Group says its New Zealand subsidiary, ANZ NZ, would need between NZ$6 billion and NZ$8 billion of new capital to meet the Reserve Bank's proposed new capital requirements.
This comes after the Reserve Bank issued a consultation paper on Friday. The Reserve Bank is proposing that banks will have to hold between 20% and 60% more "high quality" capital, noting this represents about 70% of the banking sector's expected profits over a five-year transition period. Nonetheless the regulator expects only a "minor impact" on customers' borrowing interest rates.
The Reserve Bank's consultation paper suggests the proposed increase to banks' regulatory capital requirements means NZ banks collectively would need $13.7 billion more Tier 1 capital than they held at March 31. They'll also need to replace $6.3 billion of what's known as Additional Tier 1 capital, which the Reserve Bank says will be non-compliant.
"Based on the potential changes set out in the consultation paper, and ANZ's New Zealand balance sheet as at 30 September 2018, the changes imply a potential capital increase in New Zealand of NZ$6 billion to NZ$8 billion (A$5.7 billion to A$7.7 billion). ANZ New Zealand currently has approximately NZ$12 billion of Tier 1 capital (A$11.3 billion)," ANZ says.
"The overall impact on the ANZ Group depends on a number of factors. These include the outcome of the consultation, ANZ's New Zealand balance sheet at the time of implementation, and the outcome of other reviews currently underway by the Australian Prudential Regulation Authority. Therefore, it remains too early to determine the extent to which this could impact the capital levels held by the ANZ Group. The ANZ Group Common Equity Tier 1 Capital Ratio at 30 September 2018 was 11.4% which is approximately A$3.7 billion above the APRA stated Unquestionably Strong level of 10.5%."
ANZ notes responses to the Reserve Bank consultation paper are due on March 29 next year.
"The consultation paper refers to a proposed implementation period of five years and sets out:
• Potential increases in the risk weighting applied to the assets of banks in New Zealand; and
• Potential increases to the percentage of capital held against those risk weights in New Zealand.
ANZ has a number of questions and comments in relation to the consultation paper. ANZ will engage with RBNZ and APRA on these throughout the consultation period," says ANZ.
Subsidiaries of Australia's big four banks dominate the NZ banking sector with ANZ NZ having the biggest marketshare, meaning the ANZ Group has the most exposure to NZ of the major Aussie banks.
ASB, Westpac NZ & BNZ's parents respond
ASB's parent Commonwealth Bank of Australia (CBA) issued a brief statement on the Reserve Bank proposals.
"The discussion paper outlines RBNZ's proposed approach to increase the minimum level of regulatory capital in the New Zealand banking system. RBNZ proposes a staged transition of the different components of the revised capital framework over the next 5 years. RBNZ is seeking submissions on the proposals by 29 March 2019," CBA says. 
"CBA is reviewing the paper to determine potential impacts on the Group's capital requirements and will participate in the consultation process through its New Zealand based subsidiary, ASB Bank (ASB). As at 30 June 2018, ASB's Total Common Equity Tier One Capital was NZ$5.9bn, Total Tier One Capital was NZ$6.9bn and Total Capital was NZ$7.7bn. CBA's Total Capital as at 30 June 2018 was A$69bn."
The Westpac Banking Group says Westpac NZ was already strongly capitalised with a Tier 1 capital ratio of 14.5% at September 30.
"Westpac will provide a submission to the RBNZ and will update the market once details become clearer," Westpac, whose full statement is here, says.
BNZ's parent National Australia Bank (NAB) says it's reviewing the consultation paper and will participate in the consultation process. In a second announcement NAB said the Reserve Bank proposals imply BNZ would need to increase Tier 1 capital by NZ$4 billion to NZ$5 billion. The impact on the NAB group capital position was expected to be materially lower. 
Controlling 88% of NZ banking system assets, NZ's Australian owned banks this year made combined net profit after tax of $5.128 billion. That was an increase of $433 million, or 9% year-on-year. They paid annual dividends of $3.39 billion.
Impact on borrowing costs & GDP
Meanwhile the Reserve Bank paper suggests higher bank capital requirements will increase borrowing costs, and reduce Gross Domestic Product. It suggests a one percentage point increase in a banking system's Tier 1 capital ratio may lead to a six basis point increase in the price of credit for borrowers, whilst a one percentage point increase in the Tier 1 capital ratio could lead to a three basis point decline in "the steady-state level" of GDP.
The focus of the Reserve Bank paper is Tier 1, or going-concern, capital. It describes this as the highest quality of capital, which includes paid-up ordinary shares, share premium resulting from the issue of ordinary shares, and retained earnings. There's also Additional Tier 1 capital, such as capital instruments that are continuous given there's no fixed maturity including preferred shares.
Tier 2, or gone-concern capital, consists primarily of long-dated subordinated debt. Unlike going-concern capital, the value of gone-concern will typically only absorb losses once the bank is close to insolvency, meaning there is no value in Tier 1 capital left to absorb losses. As the Reserve Bank puts it, gone concern capital only absorbs losses and thus protects senior creditors and depositors once the bank has become a 'gone concern.'
The Reserve Bank is not currently proposing to change the regulatory requirements for Tier 2 capital, but is "open to discussing whether Tier 2 should continue to play a role in the capital framework."
'Pricing of mortgage and other lending rates will have to rise in response'
in their weekly update Kiwibank's economists Jarrod Kerr and Jeremy Couchman suggest pricing of mortgage and other lending rates will have to rise in response to the Reserve Bank proposals.
"Bank owners are being asked to stump up with a truck load more capital as a buffer against adverse shocks. Owners of banks are the first to take a hit in a financial stress event. Once in effect, the new capital requirements will be phased in over a period of five years. Importantly though, these changes have specific implications for the economy. First, credit growth is likely to be slower as banks will need to hold more capital against all lending. Second, customers will likely pay more to borrow," Kerr and Couchman say.
"A sharp lift in capital raises the cost of doing business for banks and may restrict the supply of credit (loans). No doubt the RBNZ will receive fierce feedback on the proposal, the time to do so ends on 29th March 2019. Even if the proposals are scaled back a bit, they are still likely to go well beyond what we are seeing offshore. This is not catch up to global standards, it goes well beyond. Our system will be that much safer in five years, but at the expense of growth near term. Credit is the oil in the economic engine, and the oil is now that much more expensive and in stricter supply."
"As the RBNZ points out there are two main sources that banks can raise funding from: creditors (bond holders and depositors) and owners (shareholders). Capital comes from owners and the retained earnings created with the help of capital. The expected effect on banks' capital is an increase of between 20 and 60%. This represents about 70% of the banking sector's expected profits over the five-year transition period. We expect only a minor impact on borrowing rates for customers," add Kerr and Couchman.
"So the 'shortfall' of capital is over $20 billion. That's a lot for a market of our size. The press has mis-represented the above statement that bank's profit will be down 70%. Bank profitability will be severely impacted, especially the smaller (non-Australian) banks at a comparative disadvantage. But pricing of mortgage and other lending rates will have to rise in response. The RBNZ's last line referring to a minor impact on borrowing rates in itself, acts as a light warning only. If you told a plumber they must use pipes that are twice as large, twice as thick, and at twice the price, it wouldn't surprise anyone that the cost of the job goes up. There's no business that takes on twice the cost, twice the time, for 70% less."