New Zealand Debt Management outlines plans for a 30-year government bond as Budget updates government funding plans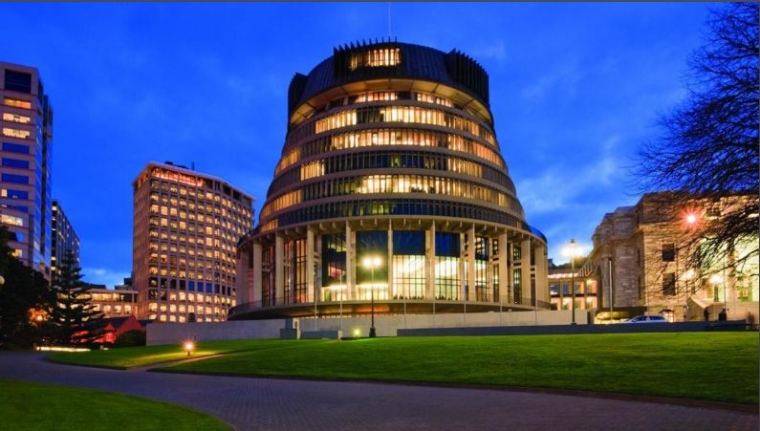 New Zealand Debt Management, the Treasury unit that runs the government's borrowing programme, plans to issue a 30-year bond.
"Subject to market conditions, it is expected that two new NZGBs [NZ Government Bonds] will be introduced, via syndication, in 2021/22. The first is expected to be a 2051 nominal NZGB that will be launched by 31 December 2021. Further details of the second will be announced in subsequent updates," NZ Debt Management says.
The longest term government bond currently on issue is a $5.7 billion 21-year bond issued last July. It's paying a coupon of 1.75% and is due to mature on May 15, 2041.
The forecast 2021/22 NZGB programme is set at $30 billion, which is unchanged from December's Half-Year Economic and Fiscal Update.
"The forecast NZGB programmes for 2022/23 and 2023/24 have been decreased by $5 billion in each year, to $25 billion. The 2020/21 and 2024/25 programmes are unchanged at $45 billion and $25 billion respectively," NZ Debt Management says.
"Treasury Bills (T-Bills) on issue at the end of 2021/22 are forecast to be $5 billion, $1 billion lower than forecast at the Half-Year Economic and Fiscal Update 2020. T-Bills on issue have been lowered by $2 billion, to $4 billion, in the remainder of the forecast years."
"Tender issuance into inflation-indexed bonds is expected to be around $1 billion in 2021/22, subject to market conditions. Inflation-indexed bonds continue to be an important part of the core Crown borrowing programme," says NZ Debt Management.
"A flexible approach to T-Bill issuance will continue to be taken in the annual borrowing programme. The forecasts show current expectations of T-Bills on issue at fiscal year-end. However, the actual level of T-Bills on issue may vary from forecast, based on short-term cash needs and an assessment of relative costs."
NZ Debt Management says it and the Reserve Bank "are committed to collaborating closely" to ensure the efficient functioning of the NZGB market.
"The Reserve Bank of New Zealand is working closely with New Zealand Debt Management when planning operations under the [RBNZ's] Large Scale Asset Purchases programme to achieve this objective."
Through its Large Scale Asset Purchase Programme, the RBNZ plans to buy up to $100 billion of NZGBs, Local Government Funding Agency bonds and NZ Government inflation-indexed bonds in the secondary market by June 2022.
Launched at the onset of the COVID-19 crisis in March 2020, the Large Scale Asset Purchase Programme aims to lower borrowing costs to households and businesses by injecting money into the economy. Thus far the RBNZ has bought about $52.9 billion worth of bonds through the programme. The central bank is restricted to buying no more than 60% of government bonds on issue.
(See interest.co.nz's main Budget story here).