IAG increases size of retail bond offer by NZ$75 mln to NZ$325 mln after strong indicated demand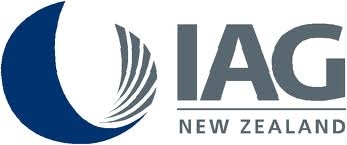 Insurance Australia Group (IAG), which owns New Zealand's NZI and State Insurance, has increased the size of a planned New Zealand retail bond offer by NZ$75 million to NZ$325 million citing strong indicated investor demand.
IAG announced plans for an unsecured, subordinated bond offer to New Zealand retail investors on October 26 saying it was seeking at least NZ$150 million with the option to accept oversubscriptions. It then launched the offer on November 7 saying it had the option of accepting oversubscriptions of up to NZ$100 million, potentially lifting the total issue size to NZ$250 million.
Now today IAG says following strong indicated demand it has increased the size of the offer to NZ$325 million.
The minimum interest rate, until December 15, 2016, has been set at 7.50% per annum. The actual rate will be decided on about December 13 and will be either the higher of 7.50% or the margin of 3.78% per annum plus the benchmark rate on that day.
The bonds will have a final maturity date December 15, 2036 and will be callable at IAG's discretion, subject to the prior approval of the Australian Prudential Regulation Authority, from December 15, 2016 and on each interest payment date thereafter. The IAG bonds have been assigned a credit rating of 'A-' by Standard & Poor's.
IAG says money raised through the bond issue will be part of the Group's ongoing capital management programme, with net proceeds used for general corporate purposes and to provide IAG with "added flexibility" in managing its future refinancing requirements.
"The New Zealand bond issue would be in accordance with our philosophy of maintaining a diverse capital base and would act as a natural currency hedge for our New Zealand operations," IAG chief financial officer, Nick Hawkins, said announcing the possible offer in October.
Interest.co.nz revealed yesterday that, alongside fellow Australian controlled New Zealand insurers Lumley General Insurance and Vero Insurance, IAG New Zealand has quietly received a capital injection from its Australian parent  - likely to be worth tens of millions of dollars - through issuing it shares in the wake of the Christchurch earthquakes and ahead of the Reserve Bank taking on regulatory oversight of the insurance sector next year.
ANZ, BNZ, Craigs Investment Partners, Forsyth Barr and UBS are the offer's joint lead managers. Macquarie and Westpac are co-managers.