Auckland Council all set to start borrowing money overseas with debt forecast to almost double to near NZ$6 bln in 5 years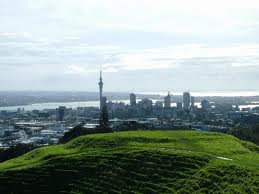 By Gareth Vaughan
The Auckland Council, which is under threat of a credit rating downgrade from Standard & Poor's, is set to become the first New Zealand council to borrow money overseas as soon as this month as the "Super City" forecasts its debt to almost double to reach levels near NZ$6 billion within five years.
Andrew McKenzie, Auckland Council's chief financial officer, told interest.co.nz via a spokeswoman the Council was in the final stages of establishing a European Medium Term Note Programme.
"We will have that finalised and available to borrow under by the end of this month," McKenzie said. "All borrowing will be undertaken on a fully hedged currency basis."
He said the Council could start borrowing money through the programme from the end of November, but this was subject to market conditions.
"We will not borrow offshore unless it provides a benefit compared to borrowing in the domestic markets," added McKenzie.
The Auckland Council was established on November 1 last year through the amalgamation of eight councils in the Auckland region, - the Auckland Regional Council, Auckland City Council, Franklin District, Manukau City Council, North Shore City Council, Papakura District Council, Rodney District Council and Waitakere City Council.
For the year to June 30, 2012 the "Super City" currently plans to borrow a total of NZ$981 million, which includes refinancing of NZ$779 million and new debt of NZ$202 million.
The overseas borrowing programme is being arranged by HSBC, with ANZ, ASB, BNZ, Citibank, HSBC, Goldman Sachs, UBS and Westpac all involved as dealers, with Auckland Council keen to point out all these banks have offices in the City of Sails.
Fresh law enables overseas borrowing
The Council is able to borrow offshore after Parliament passed the Local Government Borrowing Bill in September. This legislation, overseen by ACT Party MP and Minister of Local Government Rodney Hide, lifts a previous prohibition on local government bodies borrowing overseas. The Auckland Council says borrowing money in currencies other than the New Zealand dollar will ultimately save it about NZ$10 million a year and says it'll hedge its exposure to interest rate and foreign currency fluctuations. 
The legislation also established the Local Government Funding Agency (LGFA), or local council bond bank, through which other local authorities will be able to borrow overseas indirectly.
McKenzie said the Auckland Council's offshore borrowing programme allows it to borrow in "all markets except for the United States."
"The programme allows us to borrow from habitual investors i.e. banks, governments and institutional investors," he said. "If we decide to borrow from US investors, we can document an issue relatively quickly."
McKenzie said Auckland Council had no fixed total planned for its overseas borrowing programme.
"The amount that we borrow domestically in our own name, through the LGFA, and in offshore markets in our own name, will depend upon the relative pricing in each market. This relative pricing between the different sources of funding can change over time, so it is both important and prudent to have the flexibility to be able to access all funding sources," added McKenzie.
'CreditWatch negative' with debt forecast to double from just under NZ$3 bln over next five years
On Monday Standard & Poor's placed the Auckland Council's AA credit rating on CreditWatch with negative implications citing concerns over the council's debt levels reaching 200% of operating revenue by 2015.  McKenzie said by S&P's measure of gross debt as a percentage of operating revenue, Auckland Council is currently sitting at 140%. Net debt as a percentage of operating revenue is 122%, he added.
S&P said it might downgrade the rating by one notch to AA- in a move McKenzie reckons would add 0.5% to 1.5%, or NZ$3 million to NZ$12 million, to the Council's annual interest bill on its debt.
According to its annual report, Auckland Council, alone, had total net borrowings of NZ$2.97 billion as of June 30. That's equivalent to about NZ$5,792 per ratepayer.
However, when subsidiary Watercare Services and various council controlled organisations such as Auckland Transport, which manages the Auckland region's transport services and infrastructure, Auckland Council Property, which manages the council's commercial property, Auckland Council Investments, which manages the council's investments including shareholdings in Auckland International Airport and Ports of Auckland, and Auckland Tourism, Events and Economic Development, are added in, total debt rises to NZ$4 billion.
As of June 30 Auckland Council had net assets of NZ$26.5 billion alone and NZ$27.9 billion when Watercare and the council controlled organisations are added. For the eight months to June 30 Auckland Council had total income of NZ$1.32 billion and total expenditure of NZ$1.31 billion. When Watercare and the council controlled organisations are added, total income was NZ$1.87 billion and total expenditure NZ$1.99 billion.
The Council's draft Long-Term Plan projects debt to be at NZ$5.75 billion in the 2016/17 year. However, should Auckland Council borrow the entire amount for the City Rail Loop, a project strongly supported by Mayor Len Brown, plus the Labour and Green parties, debt in 2016/17 is projected to be NZ$5.94 billion.
The Council spokeswoman noted, however, that it has yet to be decided who, if anyone, will fund the proposed NZ$2.4 billion City Rail Loop, and what contribution would be made to the repayment of any borrowings for it by the central government.
"For instance, the NZ Transport Agency has committed to repay at least 50% of the principle and interest payments on the EMU (NZ$500 million electric train) borrowings undertaken by Auckland Council. Projected debt under both scenarios is expected to peak in 2021/22. It needs to be highlighted that these figures are provisional and subject to change depending upon the draft Long-Term Plan consultation process."
Labour has committed to contribute NZ$1.2 billion of taxpayers' money to the City Rail Loop should it win the November 26 election and the Greens have pledged NZ$1.4 billion. In contrast Transport Minister Steven Joyce says the National Party will commit to further investment in Auckland transport where projects have sound businesses cases that clearly show they will reduce congestion and encourage economic growth.
Of the City Rail Loop, Joyce says Treasury analysis suggests for every NZ$1 spent building it, you would get only 30 or 40 cents back in economic benefits. 
'Pooled approach'
Meanwhile, Hide says the LGFA will issue local government bonds to investors and on-lend the funds raised to participating local authorities to help meet their funding needs. This pooled approach will help local authorities borrow money at lower interest rates than they would otherwise be able to do, says Hide, noting industry lobbyist Local Government New Zealand estimates the LGFA will save councils about NZ$25 million annually through scale and by obtaining a strong credit rating at or near AAA.
Philip Combes, currently treasurer of government debt manager the New Zealand Debt Management Office, will move to become chief executive of the LGFA. The NZDMO issued NZ$20 billion worth of government bonds in the 2010/11 year and plans to issue at least NZ$13.5 billion in the current 2011-12 financial year.
In March Auckland Council treasurer Mark Butcher told interest.co.nz the council wanted the option to be able to raise loans overseas because the New Zealand domestic debt markets are small and limited in terms of their ability to lend money to borrowers for terms beyond seven years.
For the Auckland Council it would be "prudent" to borrow longer term to better match its assets, many of which are infrastructure.
"What we do know is that by having the ability to go offshore we will get longer dated funding and also potentially a lower cost of funds too," Butcher said then.
"We do calculate what the interest savings are going to be to the Council. We've estimated it to be about 40 basis points of savings per annum, which equates to about NZ$10 million when you look at the long-term plan out to about 2018-19." (Or NZ$14.4 million per annum beyond the plan's horizon based on modelling done for the council by Cameron Partners and Asia Pacific Risk Management).
The Auckland Council is expected to be the second biggest borrower in the domestic capital markets after the Government.
This article was first published in our email for paid subscribers this morning. See here for more details and to subscribe.