Westpac secures just over two-thirds of maximum NZ$900 mln target from two domestic debt issues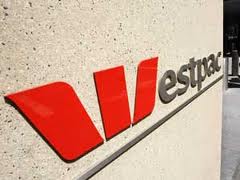 This article was first published in our email for paid subscribers this morning. See here for more details and to subscribe.
By Gareth Vaughan
Westpac New Zealand has raised NZ$620 million through two domestic debt issues this week, just over two-thirds of the maximum NZ$900 million the bank had sought. The bank has now pulled in NZ$1.37 billion from the domestic market so far this year.
The first of the two Westpac issues, a five-year floating rate note offer, will be priced at 1.85% over the 90 day bank bill rate, which is the high end of a 1.80% to 1.85% indicative range. The initial rate will be set on July 12 when the notes will also be issued. The 90 day bank bill rate was at 2.68% this morning, so based on that rate the floating rate notes would pay 4.53%.
The second issue, a seven-year medium term note issue, was priced at 5.61% at 11 am this morning, being a margin of 2.05% over the seven-year swap rate of 3.56%.
Westpac raised NZ$385 million from the five-year issue and NZ$235 million from the seven-year. Both issues sought a minimum of NZ$100 million with the five-year seeking a maximum of NZ$400 million and the seven-year NZ$500 million. The two offers opened on Tuesday and closed at 5pm yesterday, Thursday.
Most market interest was on the seven-year issue, which along with the institutional investors buying the floating rate notes, was also expected to attract some retail investors.
Fergus McDonald, head of bonds and currencies at Tyndall Investment Management, said his firm was buying some of the Westpac debt.
"The Westpac name hasn't been out there as much as some of the other banks," McDonald said.
This meant the new issues from Westpac would give some "name diversity" in the banking sector, he added.
However, another fixed interest fund manager described the margin on the seven-year issue as "not generous" and said with plenty of bank debt issues, investors' could afford to bide their time and be choosy.
The NZ$620 million raised comes after Westpac raised NZ$750 million through a three-year domestic note issue as recently as March.  That issue had initially sought between NZ$100 million and NZ$450 million but was increased due to strong demand. Of that NZ$750 million, NZ$600 million worth is paying investors' a floating interest rate and NZ$150 million a fixed rate. The fixed rate is 4.8% and the initial floating rate 4.28%.
Westpac has an AA- credit rating from Standard & Poor's, Aa3 from Moody's Investors Service, and AA- from Fitch Ratings.