Three banks raise NZ$1.25 billion between them through domestic debt issues in less than a week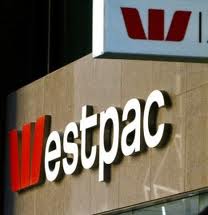 By Gareth Vaughan
Domestic debt issues from Westpac, ANZ and Rabobank have raised NZ$1.25 billion between them in less than a week, as investors warm to the interest rates being offered and embrace the bank debt against a backdrop of a dearth of other corporate bond offers.
A three-year floating rate note issue from Westpac, seeking a minimum of NZ$100 million and maximum of NZ$450 million, closed at 5pm yesterday. Due to strong demand, Westpac has in fact raised NZ$750 million with NZ$600 million paying investors' a floating interest rate and NZ$150 million a fixed rate.
The floating interest rate on the senior, unsecured and unsubordinated Westpac bonds will be a margin of 155 basis points over the 90 day bank bill rate with the initial rate to be set on Friday. Based on the current bank bill rate, the interest rate will be about 4.30%. The fixed rate portion was set at 155 basis points over the three-year swap rate giving a rate of 4.8675%. The 155 basis points margin was the narrower end of a 155 to 160 basis points range Westpac set for the offer.
'Big chunk' of annual fund raising requirement
Westpac NZ Treasurer Jim Reardon told interest.co.nz the NZ$750 million was a "pretty big chunk" of the bank's required 2012 fund raising, reducing its need to tap volatile offshore wholesale funding markets.
"That's not to say we won't do (raise) more because we are continuing to look at the markets and see where we think the best opportunities are and we stick with the philosophy that we'd rather be out there fund raising in calm seas than have to go out in tougher times," said Reardon.
"As much as there's a carry cost associated with getting ahead of the game, it's a much safer prospect for the bank."
He also said Westpac was "pretty happy" with the pricing.
"At the end of the day I think investors saw it as a fair price and we're happy that's a good price for us," said Reardon.
Market sources told interest.co.nz Westpac received strong demand from institutional investors for the notes both because the 1.55% to 1.60% issue margin was viewed as "not skinny" and because the bank has less domestic debt on issue - just NZ$430 million - than its major rivals, meaning there's solid investor appetite for Westpac paper. Other banks were also said to be interested in the Westpac notes.  See Westpac's bond issuer page here.
The Westpac notes will be issued on Friday in minimum denominations of NZ$10,000 with interest to be paid quarterly in arrears. Westpac, which has an AA- credit rating from Standard & Poor's and Aa3 rating from Moody's, is applying to both for a credit rating for the notes, which are set to mature on March 16, 2015.
Rabobank NZ$250 mln, 7-year bond to pay 6.10%
Separately, the interest rate on a seven-year retail bond offer from specialist rural lender Rabobank was set today.The Rabobank offer, seeking NZ$100 million plus oversubscriptions of up to another NZ$150 million, has secured the full NZ$250 million. The unsecured, unsubordinated medium term notes will have an annual interest rate of 6.10%. See Rabobank's final terms sheet here.
The Westpac and Rabobank debt issues come on the heels of ANZ New Zealand confirming last Friday it was raising NZ$250 million through a seven-year retail bond issue that will pay annual interest of 6.25%.
Christian Hawkesby, head of fixed income at Harbour Asset Management, said the fact global funding markets were largely closed to financial institutions in the fourth quarter of 2011, had seen offerers' rethinking their pricing.
"The fact that funding markets had shut down over Q4 really encouraged the market to reprice at a level that would get investors' interested and that has unlocked that demand such that each new issue that has come to market, those spreads have contracted each time," Hawkesby said.
He noted the bulk of the Westpac offer was being priced at a lower rate than the 4.78% a NZ$300 million, three-year Rabobank bond issue priced at last month.
Reardon said with global economic uncertainty through the latter part of 2011 New Zealand institutional investors had probably kept a lot of their investments short.
"And as the globe has recovered they're seeing the opportunity to put a bit more duration into their investment books. Clearly there's still uncertain times ahead but the NZ banks have been proven to be a pretty reasonable credit in terms of both the ongoing performance and the stability of the underlying businesses," said Reardon.
Meanwhile, Kiwibank spokesman Bruce Thompson confirmed the state owned bank is calling in a NZ$75 million unsecured subordinated bond, paying 7.72% per annum, on its March 20 call date. The Kiwibank bond was issued in 2007. Asked whether Kiwibank was preparing a replacement issue, Thompson said the bank continually reviewed its funding options.
(Updates add final details of Rabobank bond issue and Westpac's confirmed fixed rate).
This article was first published in our email for paid subscribers this morning. See here for more details and to subscribe.