Govt's debt manager sells NZ$2.5 bln worth of 13-year inflation indexed bonds at 1.96% in its biggest single deal ever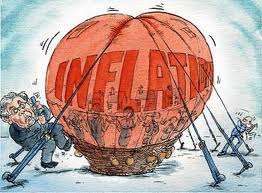 Treasury unit the New Zealand Debt Management Office (NZDMO), which manages the Government's debt, says it has borrowed NZ$2.5 billion today through its first issue of inflation indexed bonds in 13 years.
A spokeswoman for the NZDMO told interest.co.nz, that as far as staff at the NZDMO were aware, it's the biggest single deal the government's debt manager has ever done, topping previous $NZ1 billion bond tenders.
The bond issue was the first one of an inflation-indexed New Zealand Government bond with a maturity date of September 20, 2025. The NZDMO said it sold NZ$2.5 billion of the 2% coupon bond at a real yield of 1.96%. It said the issue was heavily oversubscribed with more than NZ$4 billion worth of bids received.
"We are very pleased to have completed this transaction. It represents a successful return to the New Zealand dollar inflation market. We expect that the inflation-indexed bond market will continue to grow and that it will become a core part of the New Zealand Government's funding programmes," NZDMO Treasurer Brendon Doyle said.
The bonds are New Zealand dollar bonds whose value is adjusted in line with movements in the Consumer Price Index. Coupon interest is payable quarterly in arrears on the capital value of the bonds. On the maturity date, the final payment of coupon interest and the final payment on maturity are made.
It's the first issue of inflation-indexed bonds by the New Zealand Government since 1999. The deal was managed by a syndicate of banks including ANZ, Deutsche Bank AG New Zealand Branch, and UBS AG, Australia Branch. HSBC and the Royal Bank of Scotland, Australia Branch, were co-managers. The syndicate was reappointed this year after previously being engaged from September 10, 2010 until June 30, 2011 when no inflation indexed bonds were actually issued.
Doyle said the NZDMO planned to continue primary issuance of 2025 inflation-indexed bonds with a tender programme starting next February. See more from the NZDMO on the inflation indexed bonds here.
Finance Minister Bill English issued a statement saying strong demand for the inflation bonds was a vote of confidence in New Zealand at a time when many other countries were dealing with deep-seated economic and financial problems.
"This will help us to continue borrowing at competitive market interest rates, so that we minimise the Government's borrowing costs at a time when its finances are tight," said English.
"For that to happen, it is essential that the Government maintains its responsible management of the economy and its own finances."
(Update adds comments from Bill English).