ANZ NZ posts record annual profit for 2nd straight year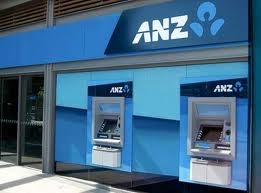 ANZ New Zealand, the country's biggest bank, has posted record annual profit for a second straight year.
Australian parent, the ANZ Banking Group, says underlying, or cash profit, from its New Zealand operations rose 10% to NZ$1.368 billion in the year to September and net profit after tax rose 17% to NZ$1.265 billion. Both figures are new record highs, topping last year's NZ$1.244 billion and NZ$1.085 billion, respectively.
The profit increase came as operating income grew 4% to NZ$3.560 billion and operating expenses rose just 1% to NZ$1.518 billion. Provisions for credit impairment were, however, up 4% to NZ$195 million. Net interest income rose 4% to NZ$2.708 billion, with other income up 2% to NZ$852 million.
ANZ NZ includes the ANZ and National banks, UDC Finance and fund manager OnePath.
Net lending up NZ$1 billion in September quarter
The results show ANZ NZ's net loans and advances rose NZ$1.048 billion, or 1.1%, in the September quarter to NZ$96.094 billion. Deposits and other borrowings, which includes customer deposits, UDC's debenture stock and commercial paper, rose NZ$786 million, or 1.07%, to NZ73.652 billion.
Net impaired assets were down NZ$179 million in the second half year, or 15%, to NZ$990 million. Net impaired assets as a percentage of net advances were 1.03% for the second-half, versus 1.25% for the first-half.
ANZ's New Zealand division net interest margin, which covers its retail, small business, commercial and agriculture units but excludes its New Zealand institutional and wealth operations, dropped seven basis points in the second-half year to 2.59%. Its cost to income ratio was up slightly, to 42.6% at year end from 42.5% at half-year. Year-on-year staff numbers fell 367 to 9,057.
David Hisco, CEO OF ANZ NZ, attributed the lower net interest margin to a rising average cost of funding. He also said net profit after tax included a NZ$135 million after tax charge for the group's simplification programme, which includes shifting the ANZ and National banks onto one technology platform. This project has now cost ANZ a total of NZ$246 million after tax.
"Credit quality has strengthened across the book, reflecting the ongoing recovery of the New Zealand economy from the impacts of the global financial crisis," Hisco said. "Delinquency rates have declined and there has been an overall reduction in the individual provision charge. However, due to lower releases of collective provisions, the overall impairment charge has increased slightly."
Growth in Auckland mortgages
Hisco also noted that mortgage market growth had come in the "commercially important" Auckland market. Across the New Zealand business divisions, profit from its retail arm rose 24% to NZ$344 million, and profit at the wealth unit surged 62% to NZ$97 million. Profit at the bank's commercial and agricultural unit rose 4% to NZ$612 million, and profit at the institutional business fell 9% to NZ$317 million.
Group CEO Mike Smith said New Zealand delivered another good performance.
"The credit environment continues to improve and business simplification is showing benefits through productivity gains, good customer satisfaction outcomes, market share growth in key segments and higher staff engagement. We have also announced we will move to one brand (ANZ) and this weekend we will complete the move to one technology platform (National Bank's core 'Systematics' platform)," said Smith,
Parent ANZ Banking Group posted net profit after tax of A$5.7 billion, up 6%, and underlying profit of A$6 billion, also up 6% to a fresh record high and slightly ahead of analysts' expectations. The bank says it'll pay a final dividend of A70 cents per share, up 4%, giving a total dividend for the year of A$1.45 per share, up from A$1.40.
Smith said the group's Asia, Pacific, Europe and America division contributed 21% of group revenue with 'greater China" now ANZ's third largest market in terms of earnings.
See ANZ Group's press release here, ANZ NZ's press release here, the group's full results announcement here, and its investor presentation here.
(Updates add additional detail, links to ANZ releases, clarifies NZ net interest margin).