BNZ records NZ$741 mln annual profit up 21% year-on-year, although second-half profit fell from first-half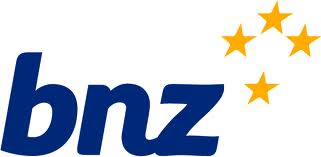 BNZ's annual cash earnings rose 21.1% as both margins on its loans, and overall income, rose faster than operating expenses, and as the bank's charge for bad debts tumbled 35.1%.
BNZ's parent, National Australia Bank (NAB), said cash earnings at its New Zealand operations rose NZ$129 million in the year to September 30 to NZ$741 million from NZ$612 million last year.
BNZ CEO Andrew Thorburn said the annual results was testament to a continued focus on local deposits, increased revenue performance and prudent cost management, plus continual innovation and "relentlessly keeping the customer at the heart of what we do."
"Actively targeting customer deposits has seen BNZ strongly expand its deposit base over the past year. BNZ has increased retail deposits from NZ$31.1 billion in the prior financial year to NZ$34.5 billion, an increase of NZ$3.4 billion or 10.9%," said Thorburn.
"Market share in deposits continues to grow, increasing by 76 basis points to 18.8%."
Despite the strong rise in cash earnings, BNZ's annual net profit attributable to NAB as its shareholder actually fell NZ$91 million, or 14%, to NZ$580 million after a NZ$353 million swing on gains less losses on financial instruments at fair value, such as derivatives and swaps, which came in at a loss of NZ$233 million versus a gain of NZ$120 million last year. BNZ's record annual net profit of NZ$785 million was recorded in 2008.
Meanwhile, Thorburn said BNZ grew market share in "key segments" over the year, including agribusiness to 21.9% from from 20.8%, and retail deposits to 18.8% from 18.0% . Over the year business lending share rose to 26.7% from 26.5%.
BNZ grew net interest income, or the difference between the interest income charged by banks to customers and the amount of interest paid on its own borrowings, by NZ$101 million, or 7.6%, to NZ$1.425 billion and net operating income by NZ$106 million, or 6%, to NZ$1.881 billion. Operating expenses rose NZ$16 million, or 2.1%, to NZ$763 million. The bank's charge to provide for bad and doubtful debts fell NZ$53 million to NZ$98 million.
A year of two halves as provision for bad and doubtful debts jumps 88% in second-half
However, for the second-half year BNZ's cash earnings were down 7.5% from the first-half, or NZ$29 million, to NZ$356 million as the bank's charge for bad and doubtful debts surged NZ$30 million, or 88.2%, to NZ$64 million. The bank attributed the big rise in bad and doubtful debts to increased provisions on business loans to big corporates.
Also in the second half, BNZ's net operating income fell NZ$7 million, or 0.7%, to NZ$937 million, and its operating expenses rose NZ$13 million, or 3.5%, to NZ$388 million due to higher investment and staff costs. Second-half net interest income was up just NZ$3 million, or 0.4%, to NZ$714 million.
In the second-half BNZ's share of housing lending fell to 16.1% from 16.2% at March 31 and its share of card lending was down to 26.8% from 27.4%.
Gross loans and acceptances rose 1.4% in the second-half to NZ$58.3 billion, but its June quarter disclosure statement put them at NZ$58.69 billion, suggesting a contraction in the September quarter. Total assets rose NZ$182 million in the September quarter to NZ$73.111 billion, and total liabilities rose NZ$152 million to NZ$67.834 billion. Total shareholders' equity was up NZ$30 million to NZ$5.277 billion.
Customer deposits rose 5.7% in the second-half to NZ$35.4 billion.
BNZ's return on average assets fell to 1.18% in the second-half from 1.30% in the first-half, its net interest margin dropped to 2.38% from 2.41%, and its cost to income ratio rose to 41.4% from 39.7%. Meanwhile, the bank's assets at least 90 days past due fell NZ$2 million in the September quarter to NZ$250 million, and its total impaired assets decreased NZ$45 million in the quarter to NZ$460 million. The bank's 90 day past due asset plus gross impaired asset to gross loans and acceptances ratio was 1.21% versus 1.28% at the half-year.
Cost of funds 'maintained'
Thorburn said continuing to strengthen BNZ's balance sheet was imperative in the face of lingering global uncertainties.
"While we're seeing signs of stabilisation domestically, the operating environment remains challenging with volatility in Europe and uncertainty around the timing of the Christchurch rebuild, as well as growth concerns in China and Australia."
"Having a strong capital and funding base has enabled the bank to maintain our cost of funds, and in turn, allows us to offer competitive rates to our customers, invest in staff and the business, and continue to support local suppliers," added Thorburn.
BNZ said its core funding ratio was "comfortably above" the 75% minimum level the Reserve Bank will introduce from January 1 next year, which is up from the current 70%. As of September 30, its tier one capital ratio was at 11.26%, up from 10.43% at June 30 and well above the Reserve Bank mandated minimum of 6%, and its total capital ratio was at 13.29%, up from 12.72% and above the 8% minimum.
Meanwhile, NAB posted an A$27 million, or 0.5% drop in annual cash earnings to A$5.4 billion. However, statutory net profit dropped A$1.1 billion, or 21.8%, to A$4.1 billion, hit by NAB's troubled British unit. NAB declared a final A90 cents per share dividend, up 2c, giving total dividends of A$1.80 per share for the year, up A8c.
See NAB's full annual results announcement here, and its investor presentation here, and BNZ's press release here.
(Update adds detail including drop in profit attributable to NAB, Andrew Thorburn comments).