Westpac September quarter home loan book growth held at NZ$90 mln as highest LVR lending falls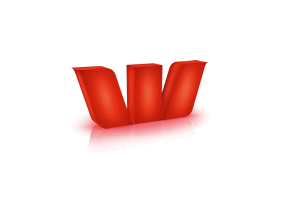 By Gareth Vaughan
Westpac New Zealand's housing loans grew by just NZ$90 million in the September quarter, well down on its NZ$326 million June quarter growth, according to the bank's latest General Disclosure Statement (GDS).
The GDS, covering the year to September 30, shows in the three months to September 30 Westpac's residential mortgages, based on its loan-to-valuation ratio (LVR) disclosure, grew NZ$90 million to NZ$35.893 billion from NZ$35.803 billion at June 30.*
The GDS shows home loans up in all LVR categories except "exceeds 90%", with this down NZ$133 million to NZ$3.022 billion. Loans in all other categories - below 60%, between 60% and 70%, between 70% and 80%, and between 80% and 90% - rose a combined NZ$223 million.
Westpac is the first of the major banks to issue a GDS for the September quarter. Reserve Bank sector credit data shows overall housing loans grew NZ$1.515 billion, or about 0.86%, in the September quarter to NZ$175.527 billion.
Westpac's June quarter residential mortgage growth was second to ANZ's NZ$1.09 billion.
Meanwhile, the GDS shows Westpac's gross loans up NZ$661 million in the quarter to NZ$60.027 billion. The term loans category, which has housing loans up NZ$85 million to NZ$35.986 billion, shows non-housing term loans, such as business and farming lending, up NZ$226 million to NZ$19.769 billion.
Elsewhere total deposits rose NZ$1.545 billion - more than housing loan growth for the whole industry during the quarter based on the sector credit data - to NZ$43.390 billion with term deposits up NZ$1.170 billion to NZ$23.067 billion. Total assets dropped NZ$758 million to NZ$68.822 billion, and total liabilities fell NZ$846 million to NZ$63.026 billion.
Total equity rose NZ$88 million to NZ$5.796 billion dropping the bank's leverage ratio, or the amount of times assets exceed shareholder funds, to 11.9 times from 12.2 times. See all bank leverage ratios here.
*This is an on-balance sheet figure and excludes NZ$6.6 billion worth of undrawn commitments and other off-balance sheet exposures.
This article was first published in our email for paid subscribers this morning. See here for more details and to subscribe.