Kiwibank posts big rise in first quarter profit as impairments on loans tumble, grows home loans by NZ$171 million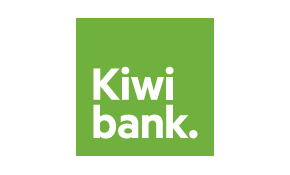 By Gareth Vaughan
Kiwibank's profit jumped 67% in the September quarter after a big drop in losses on bad loans and as income grew at twice the pace of expenses.
The state owned bank's General Disclosure Statement (GDS) for the three months to September 30 shows its unaudited profit after tax up NZ$12 million, or 67%, to NZ$30 million from NZ$18 million in the same period of last year. This came as impairment losses on loans fell to just NZ$1 million from NZ$8 million. Profit was also helped as total operating income rose NZ$14 million, or 14%, to NZ$114 million and operating expenses rose just NZ$5 million, or 7%, to NZ$72 million.
Net interest income was up NZ$11 million, or 18%, to NZ$71 million.
Meanwhile, based on the residential mortgage loan-to-valuation ratio disclosure in the GDS, Kiwibank grew home lending by NZ$171 million in the quarter to NZ$11.803 billion. Of the other big banks only ASB and Westpac have thus far released GDS' covering the September quarter. ASB's shows home loans up up NZ$318 million, and Westpac's shows home loans up NZ$90 million.
Reserve Bank sector credit data shows overall housing loans grew NZ$1.515 billion, or about 0.86%, in the September quarter to NZ$175.527 billion.
Meanwhile, Kiwibank grew net loans and advances by NZ$181 million to NZ$12.626 billion. Its assets past due by at least 90 days rose NZ$3 million to NZ$39 million and its gross impaired assets fell NZ$14 million to NZ$70 million.
Kiwibank, a subsidiary of New Zealand Post, grew total deposits from customers by NZ$137 million to NZ$11.702 billion.
Total assets rose NZ$238 million to NZ$14.983 billion and total liabilities increased NZ$207 million to NZ$14.205 billion, with total equity NZ$31 million higher at NZ$778 million.
Kiwibank's tier one capital ratio fell to 10.1% at September 30 from 10.4% at June 30 and its total capital ratio was unchanged at 11.3%. The Reserve Bank mandated tier one ratio minimum is currently 6% of risk weighted exposures for Kiwibank, rather than the standard 4%, because it still has A$250 million worth of bonds guaranteed by the taxpayer via the Crown wholesale funding guarantee scheme. This minimum will rise to 8.5% from next year. The total capital ratio minimum is 8%, but is rising to 10.5% from next year. See more on this here.
This article was first published in our email for paid subscribers this morning. See here for more details and to subscribe.