Reserve Bank confirms banking registration for building society Heartland NZ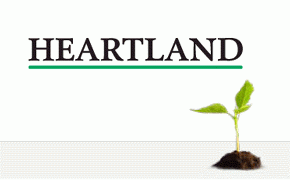 Building society Heartland New Zealand, formed through the merger of Marac Finance, CBS Canterbury and the Southern Cross Building Society in January 2011, has gained Reserve Bank approval to become a bank.
In a brief statement the Reserve Bank said today Heartland had become the country's 22nd registered bank.
"The Reserve Bank of New Zealand today announced that Heartland Building Society has been registered as a bank in New Zealand," the central bank said.
In its own statement Heartland said Heartland's bank registration was taking place with immediate effect.
"Heartland has now achieved its goal of becoming the only New Zealand operated, controlled and managed banking group, with a parent company listed on the NZX Main Board," chairman Bruce Irvine said.
"It has been my pleasure to be part of this Heartland journey, and we can be extremely proud of all that has been accomplished. I would like to thank our loyal Heartland shareholders and Heartland depositors. We look forward to delivering on the promise of being a successful NZ listed Bank that will support the productive sectors of the New Zealand economy over the long-term."
CEO Jeff Greenslade said Heartland would remain New Zealand focussed and was part of a "new breed" of banks offering a fresh approach in two ways. This was having a "balanced engagement" across three sectors being business, rural and households. And secondly having an emphasis on supporting and funding the productive sector by meeting the needs of "hard-working" New Zealanders and New Zealand.
"We recognise that at the same time Heartland, as a bank, needs to retain the advantages of being small: local and accessible, at all times seeking to be innovative," said Greenslade.
Heartland shares rose 3 cents, or about 4.5%, to 70 cents in early trading.
Meanwhile, Standard & Poor's, whose investment grade BBB- credit rating on Heartland was viewed as a key plank in it being able to apply for bank registration, says its rating - with a stable outlook - is unchanged on the news Heartland has successfully become a bank.
"Heartland's new bank status is in line with our current stable outlook and supportive of its business position. A positive impact on our business position assessment would, however, require evidence of sustained strengthening of the franchise and business stability. Additionally, the bank registration approval process has seen many of Heartland Building Society's systems, processes, and practices strengthen in support of its risk management capability," S&P said.
(Update adds rise in Heartland share price, S&P's comments).