Auckland Council makes no provision for unreported leaky commercial buildings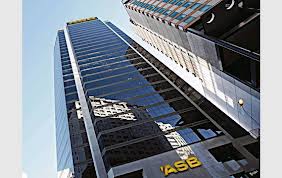 By Gareth Vaughan
Auckland Council has made no provision in its accounts for unreported claims on leaky commercial buildings because it doesn't have historical claims experience on which to reliably estimate its liability.
The SuperCity discloses this in its half-year financial report, in which it also says the reported several million dollars leaky building liability the council has picked up through the receivership of Mainzeal Property and Construction is "immaterial."
"The council has assessed any additional liability, resulting from Mainzeal's collapse, as being immaterial to the group," the council says.
The council had contracted Mainzeal to build a cruise ship terminal at Shed 10 on Queens Wharf and says the contractor for this project has been replaced with "minimal" effect on the project.
Chief executive Doug McKay says in the report that the council has cut costs by NZ$131 million in its first two years of operation through improved procurement, asset utilisation and operational efficiency. And Mayor Len Brown claims Auckland Council is "leading the way" on the issues of housing availability and affordability, and talks of Auckland's future as a "quality compact city."
Of its liability for remedying leaky commercial buildings in general, the council says where reliable information exists around the likely outcome of reported claims, it has made a provision.
"The council does not have historical claims experience on which to reliably estimate the council's liability with respect to unreported claims for commercial properties. The council has therefore not recorded a provision at December 31 nor is it able to reliably estimate the contingent liability for unreported claims."
The council also says it has no insurance for leaky commercial building claims against it.
In a decision against the old North Shore City Council, now part of Auckland Council, in relation to the Spencer on Byron Hotel, the Supreme Court ruled in October that councils owe a duty of care to the owners of all buildings whether they be residential or commercial, with this duty to ensure those buildings comply with the building code. This ruling extended councils' duty of care in relation to leaky buildings from leaky homes to non-residential buildings.
The council has a NZ$417 million provision in its accounts for the likely costs to be incurred as a result of active, reported and unreported leaky residential homes claims.
Auckland Council's borrowings increased NZ$463 million in the six months from June 30 to December 31, 2012, or by 9%, to NZ$5.495 billion. The increase included money borrowed through the Local Government Funding Agency, via the domestic retail market, and through Auckland Council's European Medium Term Notes Programme. Net finance costs increased NZ$24 million, or 16%, to NZ$172 million versus the equivalent period of 2011. See more on the council's borrowings in this interview with Treasurer Mark Butcher.
The NZ$104 million purchase of ASB Tower on Albert Street from Brookfield Multiplex helped push debt up.
The council recorded a surplus after tax for the half-year of NZ$478 million, versus a loss of NZ$88 million in the same period of the previous year, largely thanks to NZ$385 million of vested assets received from central government comprised of Auckland state highways now classed as local roads by the New Zealand Transport Agency. The council said it had an underlying net operating surplus of NZ$62 million for the period.
This comes after the council last August reported a NZ$233 million loss after tax for its first full year of operation with the lion's share of the loss blamed on unrealised costs stemming from fixing future interest rates at low levels.
The council was carrying NZ$308 million of cash as of December 31. Total assets rose NZ$824 million to NZ$36.5 billion and total liabilities increased NZ$369 million to NZ$7.8 billion. Rates revenue was down NZ$27 million, or 3.5%, to NZ$745 million, but only because NZ$44 million of wastewater rates are now disclosed elsewhere in the financial statements.
This article was first published in our email for paid subscribers. See here for more details and to subscribe.