NZ annual current account deficit at 4.8% of GDP, down from 5%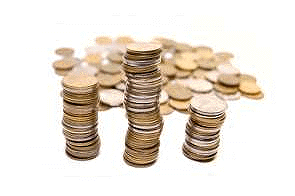 New Zealand's current account deficit narrowed to NZ$10.1 billion in March, equivalent to 4.8% of Gross Domestic Product (GDP), Statistics New Zealand says.
The result is bang-on the expectation among economists.
SNZ said Increased exports of dairy products, together with the rising spending by overseas visitors, saw New Zealand's seasonally adjusted current account deficit fall NZ$0.3 billion in the March 2013 quarter.
New Zealand's seasonally adjusted current account balance was a deficit of NZ$2.2 billion for the March 2013 quarter. This compares with a NZ$2.5 billion deficit for the previous quarter.
"Visitors to New Zealand spent more this quarter," acting balance of payments manager Matthew Haigh said.
"The rise in dairy exports was mainly due to increased volumes, although prices also rose for the first time in almost two years."
For the March 2013 year, New Zealand's current account deficit narrowed to $10.1 billion (4.8 percent of GDP). This smaller deficit than for the December 2012 year (when it was 5.0 percent of GDP) was mainly due to a fall in imports of petroleum and petroleum products.
As at the end of March 2013, New Zealand's net international liability position was NZ$146.7 billion (69.3% of GDP), compared with NZ$149.6 billion (71.4% of GDP) at December 2012.
"Almost a third of New Zealand's international assets are held in overseas sharemarkets. Rising prices in these markets helped boost our asset values by NZ$2.4 billion this quarter," Haigh said.
New Zealand's net external debt fell NZ$3.7 billion, to NZ$138.7 billion (65.6% of GDP) at 31 March 2013.
The fall in net external debt was mainly due to reduced borrowing by the banking sector. The net international liability position includes outstanding overseas reinsurance claims (as New Zealand's assets) from the Canterbury earthquakes. Total overseas claims are estimated to be NZ$18.6 billion, and almost half these claims had been settled at March 2013.
Westpac economist Nathan Penny said that over the rest of 2013 the deficit was expected to "zig-zag" around its current level.
"The drought will hit export volumes in the June quarter, widening the deficit, and then as the dairy price spike flows through in the September quarter, the deficit should recover its lost ground.
"From 2014 onwards, the deficit is universally expected to widen over the next couple of years as the Canterbury rebuild generates demand for imports and profits of foreign-owned NZ firms improve in line with stronger economic growth," Penny said.  
ASB senior economist Jane Turner said she expected  the goods balance to receive a temporary boost from stronger dairy export prices over the coming year.
"Beyond this, we expect the goods balance to remain steady and in surplus. The Terms of Trade are likely to stabilise at a reasonably elevated level.
"While the gradual recovery in the NZ economy will support import growth, we expect this growth to be matched by improved export performance as the global economy continues to recover and Chinese demand remains firm.
"The investment income balance may widen as the NZ economy improves, and this increases the outflow of profits to foreign-owned NZ companies. As a result, we expect a slight widening in the current account deficit to around 5.5% of GDP by the end of 2015," Turner said.