TSB emerges as a bondholder in stricken SOE Solid Energy, doesn't consider its holding impaired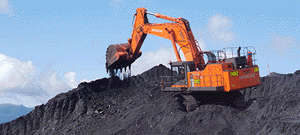 By Gareth Vaughan
TSB Bank has emerged as a bondholder in financially stricken State Owned Enterprise (SOE) Solid Energy.
Earlier this year interest.co.nz made a request under the Official Information Act to try and ascertain who holds Solid Energy bonds with a face value of $95 million. The request, after Solid Energy and the Government declined to say who the bondholders were, was rejected by Solid Energy. And a complaint to the Office of the Ombudsman is yet to be addressed.
However, TSB's latest General Disclosure Statement notes the bank has a holding of Solid Energy bonds.
"The bank notes the uncertainty on the future of Solid Energy, although at this time the holding is not considered to be impaired," TSB says.
Asked about the TSB holding of Solid Energy bonds, managing director Kevin Murphy was unwilling, or unable to shed any light.
Asked what the face value was of the bonds TSB holds Murphy told interest.co.nz: "I'm not prepared to comment on that."
And asked whether he expected TSB to take a haircut on the bonds, Murphy said: "I'm not in a position to comment on that."
Unsubordinated and unsecured
Solid Energy's bonds consist of three medium term notes issued to wholesale investors worth a combined $95 million, with the third and final issue taking place as recently as last November.
Solid Energy's bonds aren't listed on the sharemarket, are unsubordinated and unsecured.
The first issue was in December 2009 raising $20 million, the second in March 2011 raising $50 million, and the third in November 2012 raising $25 million. The maturity dates for each of the notes is 7 December 2016, 29 March 2018 and 12 November 2019 respectively. Money raised was used for "general operational purposes."
ANZ, ASB, BNZ, Westpac and Bank of Tokyo-Mitsubishi hold the bank debt
The balance of Solid Energy's debt, put at about $389 million by the Government in February, is held by banks whose names Solid Energy has been prepared to disclose. They are ANZ, ASB, BNZ, Westpac and Bank of Tokyo-Mitsubishi. The bank loans are also unsecured.
In February Finance Minister Bill English said the Solid Energy board was working with Treasury, advisors (Macquarie is advising Treasury) and its banks on restructuring options, with the aim of returning the company to a sustainable financial position. This came just weeks after Solid Energy's CEO of 12 years, Don Elder, departed the company.
Prime Minister John Key has since said his Government expects Solid Energy's banks will "definitely" have to wear some losses. And Key has also warned, after receiving a report from potential receivers KordaMentha, that Solid Energy probably has no equity left.
In a complaint to the Ombudsman in early April, I argued given Solid Energy is an SOE likely to require a taxpayer funded bailout, the commercial sensitivities the company cited for withholding the names of its bondholders, whatever these may be, shouldn't outweigh the public's right to know.
This article was first published in our email for paid subscribers. See here for more details and to subscribe.