SOE Minister Tony Ryall announces further director reinforcements for beleaguered Solid Energy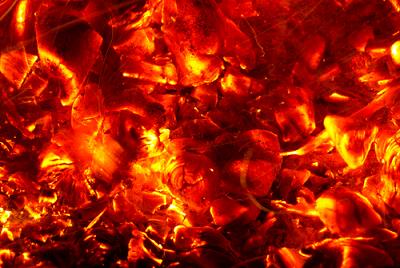 SOE Minister Tony Ryall has announced further director reinforcements - including an investment banker - for the ailing state coal miner Solid Energy ahead of the company's proposed restructuring.
Solid Energy's recently announced a massive loss for the 2013 financial year, as well as stating that it had breached its debt gearing and minimum shareholders' funds bank covenants - for which waivers have yet to be received. Its nearly $400 million of debt is therefore classified as "current".
Ryall's announced that Pip Dunphy has been appointed as deputy chair and Andy Coupe has joined as an additional director to the Board.
The financially-strapped Solid Energy has seen nearly a complete clean-out of directors since financial problems emerged last year. Five directors have gone in that time with four new ones in and just two of the directors that were on deck at the start of 2012 are still there. Chief executive Don Elder also went.
Ryall said Dunphy joined the board last December, "and she brings to her expanded role substantial experience in financial services, fund management and a range of current and previous governance appointments".
Coupe was appointed to the board with effect from the start of the month. He is Deputy Chair of the Takeovers Panel, and is also a member of the Institute of Finance Professionals New Zealand. 
Until recently, he worked as a consultant in investment banking at UBS New Zealand.
Solid Energy recently reported a $335.4 million loss in the year to June.
Asset write downs of $215.3 million, coupled with $102.2 million in one off-costs of restructuring, redundancy and closures,  contributed to the loss, which compared with a loss last year of $40.2 million.
The company released a statement outlining its financial performance in the same week that the Government announced it was close to a deal that would see banks take a haircut on their loans and the taxpayer provide up $155 million to keep the company afloat.
The Government's said it hopes to have the Solid Energy restructuring financed this month.
As of June 30 Solid Energy had $381 million of debt comprising drawn bank facilities net of cash of $286 million and bonds - mystery unnamed parties - of $95 million. The bank debt is held by ANZ, ASB, BNZ, Westpac and the Bank of Tokyo-Mitsubishi. It's not clear how much is owed to each bank.
The Bank of Tokyo-Mitsubishi recorded a fresh $39.2 million provision for credit impairment in its latest General Disclosure Statement (GDS).
Last month TSB Bank emerged as a bondholder in Solid Energy.
Earlier this year interest.co.nz made a request under the Official Information Act to try and ascertain who holds Solid Energy bonds with a face value of $95 million. The request, after Solid Energy and the Government declined to say who the bondholders were, was rejected by Solid Energy. And a complaint to the Office of the Ombudsman is yet to be addressed.
In its just released 2013 annual report Solid Energy said that due to the significant asset impairments, the group breached debt gearing and minimum shareholders' funds bank covenants.
A waiver of the covenant had not been obtained at reporting date, "however as at the date the financial statements were authorised for issue the requisite number of banks had agreed the terms of a capital restructure".
Solid Energy said the covenants for the medium term notes (the $95 million of bonds) were "inter-related with the bank facility".
"Although the group considers that it was in compliance with all of its covenants in the Deed Poll for Medium Term Notes, as at balance date the group did not have an unconditional right to defer settlement of the Medium Term Notes (as defined in NZ IAS 1 Presentation of Financial Statements) for at least 12 months after the reporting period."
Solid Energy said waivers of "any actual or anticipated non-compliance" were being sought from the "requisite majority" of noteholders, and the group expected that such waivers would be in place during October 2013, as part the capital restructure.
This article was first published in our email for paid subscribers early this morning. See here for more details and to subscribe.