ASB retail deposit margins improve, lending margins under pressure, parent CBA says in unveiling A$2.1b quarterly profit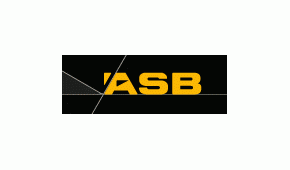 Parent Commonwealth Bank of Australia (CBA) says ASB recorded "solid" lending and deposit growth in the September quarter, with retail deposit margins improving but lending margins under pressure.
In its quarter trading update CBA also says the New Zealand economy continued to show signs of improvement, with a stronger household sector underpinning a "broad-based" expansion in activity.
"ASB recorded solid growth in both customer advances and deposits in the quarter. Whilst retail deposit margins improved, lending margins remained under pressure in a competitive market," CBA said.
Meanwhile, CBA says its cash earnings for the three months to September 30 rose A$250 million, or about 14%, to A$2.1 billion (about NZ$2.4 billion) from A$1.85 billion in the same period of last year.
Separately ASB said there has been a "remarkable uptake" of its recently released mobile banking business application.
"Since the ASB Mobile Business app was launched in September, we've seen a rapid uptake with users authorising tens of millions of payments on-the-go every week," said Steve Jurkovich, ASB's executive general manager of corporate, commercial and rural banking.
Jurkovich said over Labour Weekend payments using the app rose a "massive 59%."
"Currently one in every ten FastNet Business customers has at least one payment authoriser using the app and this figure is continuing to rise," Jurkovich added.
"The first ASB Mobile Business app update is due at the end of November and will include the ability to view transaction history, giving business managers further freedom to manage business finances at any time and from anywhere over the busy Christmas period."
See CBA's press release here, its information pack here and its Basel disclosure here.
(Update adds comments from ASB on its mobile business app).