Disgruntled Solid Energy lender Bank of Tokyo Mitsubishi also among the Commerce Commission challenged Chorus' banks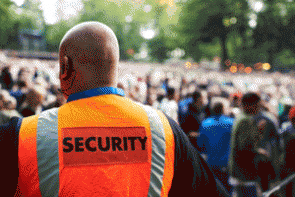 The Bank of Tokyo Mitsubishi, which is taking legal action to try and block a rescue deal for Solid Energy that would effectively see it take a 20% haircut on its $80 million loan to the SOE, is also one of four banks with more than $1 billion worth of unsecured loans to telecoms infrastructure provider Chorus.
Bank lenders that are part of the Chorus lending syndicate include the Bank of Tokyo Mitsubishi, ASB's parent Commonwealth Bank of Australia, HSBC and Westpac Banking Group. Their loans are not secured against any assets.
According to Chorus' most recent annual report, the company had a $1.35 billion syndicated bank facility of which $155 million was undrawn at June 30. On August 2 Chorus announced it had obtained a new $250 million bank facility, which is from the same banks.
Communications and Information Technology Minister Amy Adams announced today she has instructed government officials to commission an independent assessment of Chorus' financial position and its capability to meet its contractual commitments under government Ultra-Fast Broadband and Rural Broadband Initiatives.
This comes after Prime Minister John Key said on Tuesday his government was considering all its options in response to Chorus' warning it may default on its debt and restrict its rollout of the Government's Ultra Fast Broadband network after the Commerce Commission ruled Chorus should cut its wholesale copper broadband price by 23%.
Key agreed options included government intervention to over-rule the Commerce Commission decision, a government loan to Chorus or the Government taking an equity stake in Chorus.
As interest.co.nz reported last month lawyers representing Bank of Tokyo Mitsubishi are due in court this month to argue a potentially life saving debt restructure agreed to by Solid Energy's other key lenders is being conducted under a piece of law not intended to apply to such a complex restructuring.
The Bank of Tokyo-Mitsubishi's outstanding debt is, like that of Solid Energy's other bank lenders, unsecured. Solid Energy's total bank loans are valued at $300.5 million.
Moody's, S&P watching
Aside from its bank debt, Chorus also has about £260 million worth of bonds on issue. Credit rating agency Moody's Investors Service yesterday said it had put its Chorus Baa2 issuer and senior unsecured ratings and (P)Baa2 medium term notes programme ratings on review for possible downgrade. And Standard & Poor's said its BBB long-term rating on Chorus had been placed on creditwatch with negative implications. See credit ratings explained here.
"If the (Commerce Commission) determination is implemented without amendment, and Chorus does not undertake material offsetting credit-supportive actions, it is likely that the credit rating on the group will be lowered by at least one notch," Standard & Poor's credit analyst Paul Draffin said.
"Our forecasts indicate that the determination, if implemented without amendment, will result in Chorus' financial metrics falling outside expectations for the current rating from fiscal year ending June 30, 2015. Furthermore, without offsetting credit-supportive actions, the group will likely also breach covenants under its debt facilities from fiscal 2015."
"Importantly however, the determination is still to be fully assessed by various key stakeholders, including the NZ government, and can be appealed by Chorus. Accordingly, the determination may be subject to change between now and the time it is scheduled to commence in December 2014," Draffin added.
Moody's vice president and senior analyst Maurice O'Connell said the rating review reflects the material impact the regulatory decision will have on Chorus' financial profile, with annual earnings before interest, tax, depreciation and amortisation potentially dropping by $142 million, or around 20%, from the 2015 financial year.
"This would represent a significantly weaker position relative to rating expectation, O'Connell said. "The outcome of the rating review would depend on what measures, if any, Chorus would implement to counter the negative financial impact of the decision."