Christian Hawkesby says incoming Fed chairman Janet Yellen has the best economic forecasting record since the GFC among voting FOMC members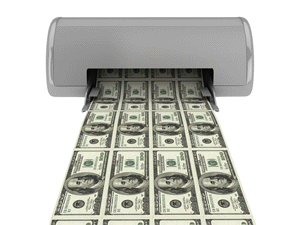 By Christian Hawkesby
As President Barack Obama's nominee to become the next Chair of the US Federal Reserve, Janet Yellen is set to become one of the most powerful people in global markets in 2014.

Traditionally, overnight interest rates set by the US Federal Reserve have been a key driver of global fixed interest markets, including New Zealand's long-term interest rates.

But since the global financial crisis (GFC), US monetary policy has taken on even greater importance. With overnight interest rates set near zero and US money supply expanding through Quantitative Easing (QE), the actions of the US Federal Reserve have underpinned fixed interest, foreign exchange, commodity, credit and equity markets.

One of the key judgements through 2014 will be whether the US economic recovery is sufficiently strong to enable a gradual withdrawal or 'tapering' of some of this extraordinary amount of stimulus.

There is no question that Janet Yellen is qualified for such a massive task. She has been the Vice Chair of the Federal Reserve since 2010. Previously she was CEO and President of the Federal Reserve Bank of San Francisco, the Chair of the White House Council of Economic Advisors under Clinton, and a Professor at University of California in Berkeley.

Over the past three years, alongside Ben Bernanke and Bill Dudley (New York Federal Reserve President), Yellen has been at the heart of Federal Reserve policymaking.

A key part of Yellen's role has been formulating the Federal Reserve's communication strategy, which has included its unprecedented 'forward guidance', pre-committing to keep interest rates near zero until 2015. In December 2012, this later evolved into their policy for specifying the exact economic conditions needed to see it maintain its loose policy stance: the unemployment rate above 6.5% and projected inflation below 2.5%.

However, Yellen is perhaps most closely associated with the so-called 'optimal control' framework for monetary policy. The key idea underpinning this framework is that the costs of the US Federal Reserve missing its economic targets are not linear. In other words, unemployment being 2% above its target is more than twice as bad for the economy as being 1% above its target. In the aftermath of the GFC, the implication has been for the US Federal Reserve to do whatever it takes (to borrow a phrase from the European Central Bank) to support the US economic recovery. Hence the Fed's continuing attempts to add more stimulus through QE1, QE2, and QE3.
In her confirmation hearing with the Senate Banking Committee, Yellen reiterated her commitment to these ideas by saying that "I consider it imperative that we do what we can to promote a very strong recovery," and "It's important not to remove support, especially when the recovery is fragile and the tools available to monetary policy, should the economy falter, are limited given that short-term interest rates are at zero."

There are also some hints to Yellen's policy views in a recent research paper published by the US Federal Reserve, which is seen as a more complete formulation of Yellen's 'optimal control' framework. The results of the paper have been interpreted by a number of commentators as an argument for the Fed to lower its unemployment threshold to 5.5%, implying that US overnight interest rates would stay near zero for even longer than currently signalled.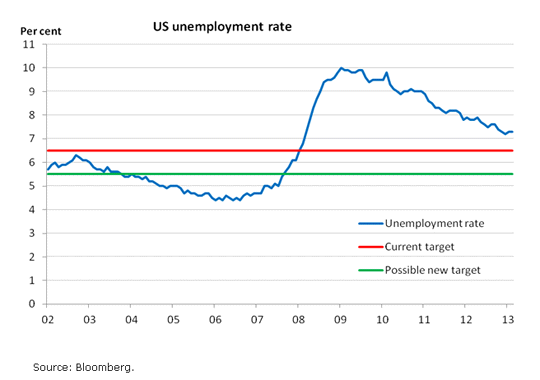 Given this background, it is easy to see why Yellen has been described as an inflation dove. US bond yields fell when her nomination was announced.

However, central bankers never like to be labelled hawks or doves. The reality is that Yellen's policy stance has been driven by her view of the US economy. Of all the voting members of the Federal Open Market Committee (the interest rate setting committee), Yellen has had the best economic forecasting record since the GFC, correctly picking the need for exceptional policy support. In years to come, as the outlook for the US economy evolves, Yellen's views will also evolve.
At Harbour Asset Management, we believe that underlying US economic momentum is picking up, and, if it continues, that should eventually push global interest rates higher in the medium term. However, in the meantime, Yellen clearly has a very high threshold for the evidence she would need to see to change her view of the US economy. Consequently, we are expecting ongoing easy monetary policy to cause global bond yields to remain relatively low for some time yet.
*Christian Hawkesby is director of fixed interest at Harbour Asset Management.