Kiwibank seeks $100m through offer of unsecured, subordinated capital notes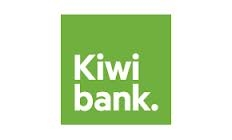 Kiwibank has confirmed its sister company, Kiwi Capital Funding Limited, will make an offer of up to $100 million worth of 10-year unsecured subordinated capital notes to the public.
Money raised through this offer will be used to invest in Kiwibank issued convertible subordinated bonds, helping the bank meet its regulatory capital requirements under the Reserve Bank's Basel III capital rules.
Kiwibank says interest will be paid semi-annually, with the margin and interest rate for the first five years - until July 15 2019 - set following a bookbuild on Wednesday May 14. The interest rate will be announced on or before the opening date of the offer which is May 15. The offer will close on Tuesday June 3.
The capital notes have a maturity date of July 15, 2024 but could be called, if conditions are met, from July 15, 2019, or even earlier for tax or regulatory reasons.
The capital notes have a Standard & Poor's (S&P) BB+, speculative, or "junk" credit rating, reflecting subordination and loss absorption features. See credit ratings explained here.
In 2012 Kiwibank raised $150 million through an offer of unsecured, subordinated bonds with a speculative, or "junk," grade credit rating that's paying investors' 5.80% interest per annum for five years.
"Interested investors should contact one of the joint lead managers to the offer or their usual financial adviser to request a copy of Kiwi Capital Funding Limited's Investment Statement for the capital notes," says Kiwibank.
The joint lead managers are Deutsche Craigs and Forsyth Barr.
"The returns on the capital notes will be derived from the performance of the Kiwibank Bonds issued to Kiwi Capital Funding Ltd by Kiwibank and may change if Kiwibank experiences severe financial difficulty. The capital notes are not guaranteed by Kiwibank or (its parent) New Zealand Post or any other person."
Applications for capital notes must be for a minimum of $5,000 worth and in multiples of $1,000 thereafter. Kiwibank says application has been made to NZX for permission to quote the capital notes on the NZX Debt Market.
Kiwibank is today confirming its intention to make the offer, initially outlined on April 28.
S&P noted Kiwibank's term subordinated notes rank at least equally with all other term subordinated debt, present or future, behind senior unsecured creditors, but before perpetual subordinated debt and ordinary shareholders. The credit rating agency also said Kiwibank's term subordinated notes contain a non-viability clause that could lead to the conversion of the notes into bail-in capital or untimely or partial payment of coupon or principal without causing a legal default or the bank's liquidation.