Lack of local data has local yields following offshore lead; yield spread between NZ and major peers becoming attractive; German bond yields trading at 0.22%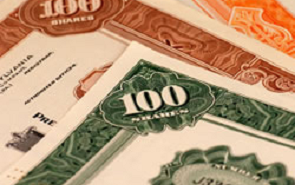 By Kymberly Martin
It was a quiet start to the week in NZ rates markets. Overnight, US 10-year yields traded between 1.91% and 1.94%, while German equivalents traded up from 0.17% to 0.22%.
Given the decline in offshore yields on Friday night, the general direction of NZ yields yesterday was downwards. Still the moves were not large. NZ 2-year swap closed little changed at 3.55% while 10-year closed down 1bps at 3.72%.
The yield on NZGB23s closed at 3.23%, now more than 20bps below early-March highs. Still we believe spreads relative to both AU and US peers are approaching attractive levels at 98bps and 148bps respectively. This, along with the pending NZGB 15 April 2015 maturity should help support demand for longer-dated NZGBs.
Today, in the absence of domestic data releases, the release of the HSBC China Manufacturing PMI may set the tone domestically.
Tonight the release of US Feb CPI may help the market nuance its expectations for US Federal Reserve activity. Currently, Fed fund futures price a 0.44% FFR at the end of this year and 1.16% at the end of next.
Tomorrow morning's announcement of Fonterra's interim results will be a closely watched event for the short-end of the NZ curve. We anticipate the cooperative will maintain its $4.70 milk price for the 2014/15 season. This should be aligned to market expectations in our view. The results will be crucial for the RBNZ, which has stated dairy prices are one of the four key prices it is watching (the others being oil, housing, fx). A more cautious result from Fonterra would likely see the market extend expectations for RBNZ cuts.