Yellen's signals to build on rising and steepening rate moves in local markets. Bond-swap spreads widen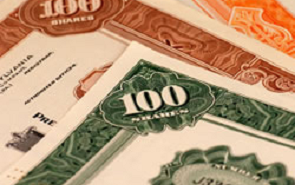 By Kymberly Martin
There was a stark 'bear' steepening of NZ curves on Friday. 
On Friday night, US 10-year yields drifted down from 2.0% to end the week at 1.96%.
Following the previous night's moves offshore, NZ swap and bond yields pushed aggressively higher on Friday.
NZ 10-year swap closed up 9 bps, at 3.77%. With much more contained moves at the short-end, the NZ 2-10s swap curve steepened from 13 to 20 bps.
There was also a notable sell-off in NZ bonds. However the moves were less dramatic than for swap, resulting in wider bond-swap spreads.
The spread for NZGB23s now sits at 51 bps. We anticipate further widening into the maturity of the NZGB April 15 2015, which should induce relative demand for longer-dated NZGBs. 
US 10-year yields were already sliding on Friday night, when they were knocked a little lower by the below consensus third reading of US Q4 GDP.
Toward the close of the US session, Fed Chair Yellen, presented her speech on "Normalising Monetary Policy: Prospects and Perspectives". She seems pretty determined to commence lift-off in the Fed Funds rate before the year is out, while offering no pointers to when exactly this might occur. She expects above trend growth in coming quarters, notwithstanding the recent disappointing tone to retail sales data.
She reiterated that exactly when the Fed starts is less significant than what happens thereafter. She does not need to see hard evidence that inflation is moving up towards the 2% target, or even that wages are picking up from current growth levels, before 'lift-off'.
Beyond this, the overall impression was of rate hikes that would be in no particular rush and ultimately may not reach levels previously considered to be 'normal'.
Still, in our view, the path will likely prove more assertive than the snail's pace of tightening the market is currently pricing. Fed fund futures currently have the FFR at just 0.4% at year-end and 1.75% in three years' time.