NZ-AU 2-year swap spreads close to their highest levels in almost 8 years. Much of the RBA-RBNZ different approaches now priced in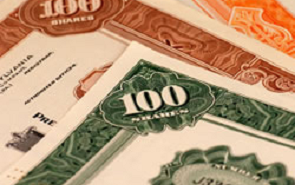 By Kymberly Martin
NZ short-end yields declined yesterday in a 'bull' steepening of the curve.
Overnight, US 10-year yields have traded between 1.93% and 1.97%.
As the market has increased its expectation of an RBA cut next week to 75% there has been some contagion felt in the NZ market.
The market now prices more than one 25 bps cut from the RBNZ by this time next year, although still only around a 10% chance of a cut at its April meeting.
This saw NZ 2-year swap close down 4 bps, at 3.52%. As 10-year remained fairly stable at 3.75%, the 2-10s curve has steepened further, to 24 bps.
Meanwhile NZ-AU 2-year swap spreads remain close to their highest levels in almost 8 years, at 159 bps. We do not expect this spread to push much wider, even as we expect at least one more RBA cut while the RBNZ remains on prolonged hold. Much of the expected central bank differential is now in the price, in our view.
Overnight, US 10-year yields reached their intra-night highs just prior to the release of a disappointing Chicago PMI. From above 1.96% yields now trade just above 1.93%.
Meanwhile German equivalents have dipped back toward historic lows as data overnight showed an EZ unemployment rate above expectation and core CPI below. The risk of a prolonged period of deflation in the region remains. German 10-year yields sit at 0.18% currently.
US Fed tennis continued overnight. Lacker lobbed one back for the hawks, suggesting that he would like to see a rate hike in June and that the Fed "could need to tighten more rapidly than people expect".
Fed fund futures still price a very modest tightening process with the FFR at just 0.39% at year-end and 1.70% in almost 3 years' time.