The dairy auction and US data should see lower NZ yields and flatter curve today. Sharp rise in yields expected if the RBA doesn't cut on Tuesday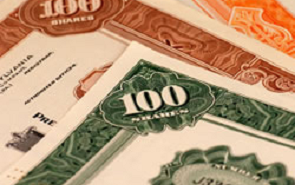 By Kymberly Martin
NZ swap and bond yields closed down 1-2 bps across the curve.
Overnight, US 10-year yields declined from 1.94% to 1.86%.
There was not too much momentum in NZ markets yesterday. NZ 2-year swap ended the day at 3.50%, not far from its early-Feb lows (3.46%), and 10-year at 3.74%.
The results of the latest GDT dairy auction in the early hours of this morning may exert a little further downward pressure on short-end yields this morning. Though another decline in prices was not unexpected (by us), the market may extrapolate the result to a bit more leniency from the RBNZ. Dairy prices are one of the four key 'prices' the RBNZ is watching closely, the others being housing, oil and fx.
Overnight, US 10-year yields had started to drift off but then gapped lower after the release of the disappointing US ADP employment report.
The market will be extrapolating that this suggests downside risk to the more important payrolls report tomorrow night.
US 10-year yields have declined from late evening highs above 1.94% to 1.86% currently.
German equivalents touched new historic lows early this morning, close to 0.15%.
There was also an 8 bps move higher in Aussie bond futures overnight. So, a combination of the dairy auction and US data should see lower NZ yields and flatter curve today.
Liquidity will likely thin out into the Easter break, but the next two key events for NZ rates will be Friday night's US payrolls data and Tuesday's RBA meeting.
The market prices close to a 75% chance of a cut at this meeting.
If the Bank does not deliver, there will likely be a knee-jerk rise in short-end yields (in AU, and by association in NZ). However, moves would be limited by the market simply pushing its rate cut expectation into the May meeting.