After sinking to 18 mth lows, interest rate markets got a jolt from the RBA, changing rate track expectations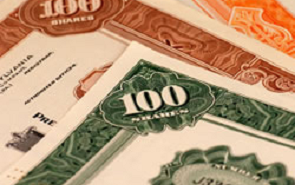 By Kymberly Martin
NZ swaps have dipped across the curve, after the long weekend.
However, expect them to open higher today after the 'no cut' decision from the RBA, on the close yesterday.
NZ 2-year swap closed at 3.46% yesterday, its lowest close since November 2013, as the market moved to price almost 35 bps of RBNZ rate cuts in the year ahead.
However, right on the NZ close the RBA announced that it would keep its cash rate unchanged at 2.25%, disappointing market expectations for a cut.
This should see higher NZ short-end swap rates at the open today.
The RBA maintains a clear easing bias, saying "further easing of policy may be appropriate" and the "Board will continue to assess the case for such action at forthcoming meetings". For clues as to the timing of possible further action we may need to wait until the release of Minutes in a fortnight.
For now, our NAB colleagues continue to expect a further cut at the May meeting. After this, they see the Bank likely on hold for an extended period (similar to the RBNZ).
Meanwhile, after yesterday's meeting the market has reduced its pricing for future RBA action but still prices 55 bps of cuts by this time next year. On yesterday's announcement, AU 2-year swap popped from 1.86% to 2.00%. This saw the NZ-AU 2-year swap spread crunch in from 160 bps to 146 bps.
Data delivery overnight generally, at least, met expectation, including the US JOLTS job survey. This helped US 10-year yields climb from 1.89% to above 1.92% before sinking back within the last hour, or so.
Today is once again bereft of domestic data releases. However, this afternoon sees the LGFA's latest tender of NZ$30m of 17s, NZ$25m of 20s, NZ$25m of 23s and NZ$110m of 27s. We expect solid demand in a world still searching for yield, and approaching the maturity of the LGFA 2015 and NZGB 2015 bonds.