Credit rating agency highlights different approaches to same problem from RBNZ & APRA, says unclear which will be most effective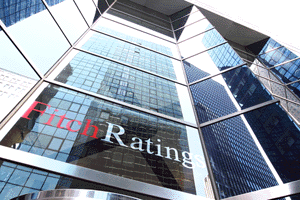 Credit rating agency Fitch says the Reserve Bank's planned new rules for residential property investment loans are a credit positive for New Zealand's banks.
The proposals, announced on Wednesday, include tighter loan-to-value-ratio (LVR) restrictions and higher capital requirements for banks on investor mortgages.
"The combination of these measures should help to provide greater protection for banks against major losses in the event of a sharp house price correction and/or rapid rise in unemployment or interest rates," Fitch says.
The credit rating agency has previously highlighted highly leveraged households and sustained rapid price growth in Auckland's housing market as a potential source of risk for banks.
"House-price growth has continued at over 10% per annum despite the introduction of LVR limits to mortgage lending in October 2013. The average house price-income ratio has increased considerably, and contributed to the indebtedness of New Zealand households which is already high relative to its peers. New Zealand's household debt as a percentage of disposable income had risen to 160% by end-2014 from 152% at end-2012, which is likely to place borrowers under severe stress should rates rise sharply or the labour market weaken significantly," says Fitch.
"In such a scenario, banks' asset quality could deteriorate significantly, hurting profitability and capitalisation." 
Fitch says it expects banks to offset their higher capital requirements by charging higher interest rates on loans to residential property investors.
Meanwhile, Fitch also notes the Reserve Bank's approach differs significantly from the approach taken by the Australian Prudential Regulatory Authority (APRA), which has also raised concerns about the strong growth of investor mortgage portfolios at Aussie banks.
"APRA has not opted for system-wide macro-prudential tools, instead seeking to manage these risks on a bank-by-bank basis. (See more from APRA here). However, recent interest-rate cuts may trigger further house-price appreciation in certain pockets of the Australian property market, which may necessitate a more macro response if accompanied by strong mortgage growth. Both approaches - from the RBNZ and APRA - are likely to reduce risk within bank mortgage portfolios," Fitch says.
"However, it is unclear which will be more effective in limiting potential losses from a sharp property-price correction, as neither market has experienced a significant housing downturn."
Fitch has AA- ratings on ANZ NZ, ASB, BNZ and Westpac NZ  with stable outlooks. It has an AA+ rating on Kiwibank with a positive outlook, an A- rating on TSB with a stable outlook, a BBB rating with a stable outlook on SBS, and a BBB- rating on the Co-operative Bank with a stable outlook. See credit ratings explained here.
*Standard & Poor's has withdrawn TSB's BBB+ rating with a stable outlook at the bank's request.