Surprisingly soft q-on-q US wage growth sees yields 'plunge'. NZ yields fell too but are yet to reflect the Friday US moves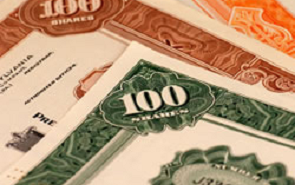 NZ yields fell across the curve on Friday following the previous night's move in US yields.
US 10-year yields fell further on Friday night to end the week at 2.18%.
The move lower in NZ yields was assisted by offshore moves and also by a weaker ANZ business confidence reading in the afternoon. It suggested downside risk to our GDP forecasts.
NZ 2-year swap closed down 4 bps, at 2.89%. We continue to look for it to trade down toward 2.70% in the months ahead as the RBNZ delivers a rate cut at its next two meetings. This would take the OCR back to last year's trough of 2.50%.
NZ 10-year swap closed down 8 bps, at 3.66%, taking the 2-10s curve down to 77 bps. We are positioned for medium-term steepening toward 120 bps. However, the position will now be helped by Friday night's moves in US yields.
US yields fell across the curve after a low-side reading of the US Q2 Employment Cost Index. At 0.2%q/q, this was the lowest quarterly reading since the series was recorded in 1996.  It is particularly relevant to the market in thinking about when the US Fed will begin rate hikes. Up until now, despite strong improvements in the US labour market, the missing piece of the jigsaw for the Fed has been wage pressures. Friday's data only adds to the sense that wage pressures remain absent.
US 2-year yields plunged from 0.74% to 0.66% on the data. Similarly US 10-year yields fell from 2.26% to end the week at 2.18%, their lowest level since 8 July.
Today, there is little on the data agenda locally. Local highlights for rates markets will be tomorrow's RBA meeting and NZ and AU employment reports on Wed and Thurs respectively. The week is book-ended with the all-important US non-farm payrolls report.
---------------------------
Kymberly Martin is on the BNZ Research team. All its research is available here.