Markets yet to fully price in two more OCR cuts and upcoming GDT auction result will set the tone. Eyes also on NFPs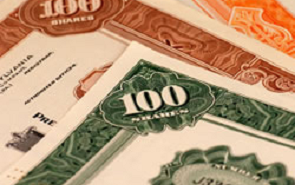 NZ swap and bond yields fell 1-2 bps across the curve yesterday.
Overnight, US 10-year yields dipped to 2.15%.
NZ swaps initially fell quite sharply yesterday morning, follow the previous night's offshore moves. Later in the afternoon yields pushed off their lows. Ultimately NZ 2-year swap closed down just 1 bps, at 2.88%.
We continue to expect it will trade down toward 2.70% in the months ahead as the RBNZ delivers a 25 bps rate cut at each of its next two meetings. This is not yet fully priced by the market.
NZ 10-year swap closed at 3.64%. Yields are once again within spitting distance of their 2012 lows, around 3.49%. Where yields trade in the next few days will be highly dependent on moves in US long yields and on Friday's US payrolls report.
Overnight, US yields again dipped across the curve. This occurred as global commodities fell, led by a 4% fall in the global oil price, and the ISM manufacturing PMI disappointed expectations. ISM prices paid were also well below expectations, adding to the sense that falling commodity prices are keeping inflation contained.
US 10-year yields declined from 2.20% to 2.15% while Fed fund futures price just a 0.295% Fed funds rate by year-end.
US 10-year yields now sit right on their 200-day moving average, at their lowest level since 1 June. We still think the greater market reaction on Friday night will occur in response to a stronger-than-expected US payrolls number, given positioning and recent moves lower in yield. There is a smattering of US data to navigate before then, including tonight's factory orders.
But attention will be captured by local events before then. Today, we have the RBA announcing its target rate. We expect no change from its current 2.0% level. The GDT dairy auction in the early hours of tomorrow morning will set the tone for NZ rates at tomorrow's open. We anticipate another soft result, which will likely only encourage the market in its pricing of RBNZ rate cuts.
---------------------------
Kymberly Martin is on the BNZ Research team. All its research is available here.