Jump in business confidence raises questions whether the RBNZ will cut in December. Jobs data next big signal, but weather and global factors also important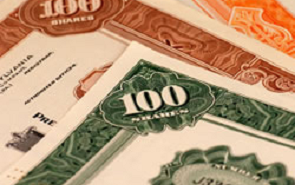 NZ swap and bond yields closed up 2-5 bps n Friday.
US 10-year yields traded between 2.14% and 2.18%.
NZ yields pushed higher at the end of the week, following the previous night's rise in US yields. Upward momentum was also sustained by the healthy jump in the ANZ business survey seen in the early afternoon. NZ 2 and 10-year swap closed for the week at 2.76% and 3.52% respectively. The market continues to price a small chance that the OCR is cut below 2.50% by mid next year (from 2.75% currently).
Taken as a whole, the ANZ business survey supports the RBNZ's decision to hold the OCR at 2.75% last week. Indeed, it even questions whether the Bank will cut in December, as is our current central case. Wednesday's labour market data will be the next, and probably most important, macro data before the RBNZ's December decision. Though, this is not to discount other important factors such as the El Nino weather risk, the level of the NZD, the housing market, and global developments.
US 10-year yields touched intra-night highs, on Friday night, after the release of US data showing the employment cost index has increased, even as the PCE deflator (Fed's preferred inflation measure) remains relatively subdued. Yields did not sustain their gain, even after a strong rebound in the Chicago PMI. This showed manufacturing activity in the region bounced back well into expansion territory. This may give some indications for the US PMI to be released tonight.
From intra-night highs above 2.18%, US 10-year yields ended the week at 2.14%. The market continues to price a 50% chance of a Fed rate hike by year-end. The most significant influence on these expectations this week will be Friday's US payrolls report.
This evening look out for comments from US Fed's Williams. Over the weekend he was quoted as saying that the Fed's Oct statement was designed to put financial markets on notice that Dec is very much a 'live' meeting.
---
Kymberly Martin is on the BNZ Research team. All its research is available here.