Aussie rate cut prospects evaporate. NZ swap and bond yields rise following USTs. Eyes on foreign appetite for NZGBs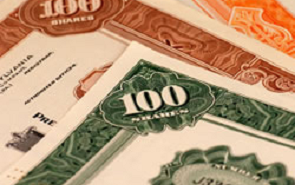 NZ swap and bond yields closed up 2-6 bps yesterday, with a slightly steeper curve.
Overnight, US 10-year yields traded a relatively tight 2.31-2.34% range.
The moves in the NZ market yesterday afternoon largely took their cue from those across the Tasman. After the strong AU employment report, AU 3-year swaps gapped higher. From 2.14%, yields soon found themselves above 2.26%. But the move was not sustained. Subsequently yields have drifted back down to 2.17%.
However, the market has clearly now reduced its expectations for further RBA rate cuts. It now prices less than 20 bps of cuts by mid next year.
NZ 2-year swap closed up 2 bps, at 2.76%, while 10-year closed up 4 bps, at 3.67%. Meanwhile the yield on NZGB 2027s has pushed another 6 bps higher, to 3.57%, its highest level since mid-July. From a technical perspective the bonds will likely find some support as yields approach 3.60%. However, direction will largely remain driven by USTs. We will also be closely watching for data released this afternoon showing current non-resident holdings of NZGBs. These had ticked down to 68.7% in Sept from 69.5% previously. We are keen to gauge if this is the start of a more ominous downward trend.
Overnight, in the backdrop of weak equity markets and a declining WTI price, US 10-year yields drifted a little lower in the early hours of this morning. From above 2.34%, yields now trade around 2.31%. The market continues to price almost a 70% chance of a Fed rate hike at its 16 Dec meeting.
---
Kymberly Martin is on the BNZ Research team. All its research is available here.