Focus now on both the US Fed and ECB minutes, and Bank of Japan meeting. Few surprises are expected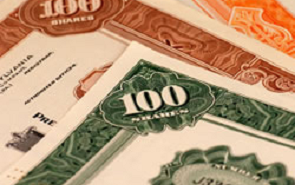 NZ swap and bond yields closed flat to down 2 bps yesterday.
Overnight, US 10-year yields traded between 2.26% and 2.30%.
NZ yields slipped a little lower yesterday in the wake of the weak early-morning GDT dairy auction and absence of other domestic data releases during the day.
The market now prices around a 50% chance of a cut at the RBNZ's 10 December meeting and a 2.43% trough in the OCR by mid next year.
Overnight, ahead of the release of the US FOMC October Minutes, US 10-year yields traded toward 2.30% before returning to trade at 2.27%.
US data delivery, subsequent to the FOMC meeting, has already driven expectations for a December Fed hike from 30% to 66%. It is therefore difficult to see the Fed Minutes expressing notions that would drive this pricing (and US Treasury yields) even higher.
The Bank of Japan also meets today. Although pressure is building for further easing action from the Bank there has been little indication that any change of policy should be expected today.
There are also the ECB's Minutes to look out for tonight. The Bank is still widely expected to announce further easing measures at its December meeting. The market will be looking for confirmation in comments today.
---
Kymberly Martin is on the BNZ Research team. All its research is available here.