NZ swap curve steepens and more is expected. Fears of disinterest in NZGB market allayed. UST yields fall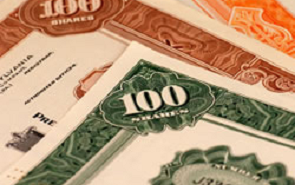 NZ swap and bond yields closed up 1-3 bps yesterday.
Overnight, US 10-year yields traded down from 2.27% to 2.23%.
Yesterday morning's US Fed Minutes had little impact on the market's thinking about near-term Fed rate hikes. It continues to price almost a 70% chance of a hike in December.
The NZ swap curve steepened a little yesterday, as short-end yields remained grounded by the prospect of a further RBNZ rate cut, but longer dates pushed higher. The 2-10s curve closed at 88 bps. We continue to look for further steepening over the medium-term, within a 75-125 bps range.
The NZ DMOs auction of NZD200m of NZGB2027 provided mixed messages yesterday. The bid-cover ratio was modest at 1.8x, and there was a 6 bps tail in successful bids. Still, the average successful bid (3.606%) was only slightly wider than where the bonds were marked pre-tender. In addition, the next tender of long-dated nominal bonds is now not for another month. The auction was far from strong, but also not so weak as to vindicate recent fears of broad-based disinterest in the NZGB market.
We continue to look for opportunities to buy NZGBs against swap and US Treasuries. We target 10 bps on NZGB23s versus swap on an ASM margin basis and above 130 bps on NZGB-UST 27s spreads.
Overnight, US 10-year yields drifted lower despite ok US data releases and relatively calm markets. From 2.27% yields now trade at 2.23%. Treasuries will likely face some resistance to further gains, as yields approach 2.20%.
---
Kymberly Martin is on the BNZ Research team. All its research is available here.