ASB, BNZ rake in a combined NZ$900 million through bond issues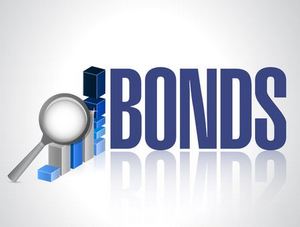 ASB and BNZ have raised NZ$500 million in oversubscriptions on bond issues that see the two banks borrowing a combined $900 million in total.
A 5.5 year issue of fixed rate medium term notes sees ASB raise $350 million. With a margin of 1.10% over the five-year swap rate, investors will receive annual interest of 4.245%. The offer had been for $100 million plus unlimited oversubscriptions. 
BNZ is raising $550 million through an issue of subordinated, unsecured debt securities. BNZ has closed the bookbuild for its offer, which opens today (November 23). The offer closes on December 14 and the issue date is December 17. 
The BNZ notes have a BBB+ Standard & Poor's credit rating versus the bank's own AA- rating.  The notes, which will be treated as Tier 2 Capital by BNZ, will pay investors 5.314% per annum, being a margin of 2.250% over the five-year swap rate. The BNZ notes have a five-year optional redemption date and 10-year maturity date. The interest rate will be reset on December 17, 2020 for another five years.  
The BNZ issue was promoted as a $300 million issue open to unlimited oversubscriptions. Apart from Tier 2 Capital credit from the Reserve Bank, BNZ can, from an income tax perspective, obtain deductibility for the coupons paid on the securities. However, for investors, if trouble strikes they could see their debt securities turned into shares in BNZ's parent, National Australia Bank. Hence BNZ warns the notes may not be suitable for many investors and are not guaranteed by NAB or anyone else. See more on such debt securities here. And here's BNZ's investment statement.
In contrast the ASB securities rank equally with all other unsecured and unsubordinated ASB obligations. The ASB offer opened last Wednesday (November 18) and closed on Friday. The issue date is this Thursday, November 26.
Both the ASB and BNZ issues are in minimum denominations of $5,000 and multiples of $1,000 thereafter.
The two bank issues come with this month's Reserve Bank Financial Stability Report pointing out the stock of outstanding bonds issued in New Zealand has increased by about 150% since 2008, while the share of NZ dollar bonds issued overseas has moderated. The central bank notes outstanding NZ dollar bonds of $173 billion compares with NZX sharemarket capitalisation of $108 billion, and banking system lending of $405 billion.
*This article was originally published in our email for paying subscribers. See here for more details and how to subscribe.