US payrolls report cements rate rise case. But oil's price fall to keep inflation low. Eyes turn to RBNZ MPS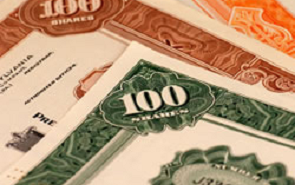 On Friday, NZ yields followed offshore peers higher and the curve steepened.
On Friday night, US yields spiked higher after a solid payrolls report, but later returned to below previous levels.
NZ swap and bond yields pushed higher from the open, following the ECB-inspired moves offshore the previous night. As would be expected, the greatest pressure was felt on long-end yields.
NZ 10-year swap closed up 9 bps, at 3.62%, taking the 2-10s curve to 87 bps.
NZGB yields pushed higher by a more uniform 3-5 bps across the curve. This resulted in wider long-end swap-bond spreads. We would remain buyers of NZGB23s against swap, as we believe swap spreads can widen further within a 10-40 bps range.
Friday night was all about the US payrolls report. The solid 211,000 release (slightly above expectations) looks to have cemented the case for a Fed hike on 16 December. However, the market continues to price this probability at around 75%.
On the release, US 10-year yields initially spiked from 2.30%, toward their early-Nov highs of 2.37%. However, the move proved short-lived. Yields soon declined to their earlier levels and later slipped further, to end the week at 2.27%. The latter move was likely assisted by a declining oil price as OPEC concluded its meeting and confirmed it would not make any production cuts.
The late rally in US Treasuries will likely prevent a meaningful sell-off in NZGBs today. The domestic market will now be looking ahead to Thursday's RBNZ meeting. Ahead of this, the market prices around a 45% chance of a cut. A 25 bps cut remains our central view, taking the OCR to a cyclical trough of 2.50%, throughout 2016.
---
Kymberly Martin is on the BNZ Research team. All its research is available here.