Modest downward pressure on NZ rates. Eyes on English's HYEFU tone, and how big the Australian budget hole is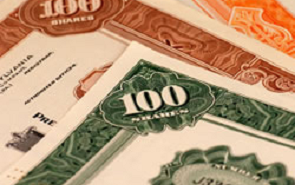 Content supplied by BNZ Markets
US Treasury prices gave back their Friday night gains.
The 2-year rate rose by 7 bps while the 10-year rate was up 10 bps to 2.22%, at its high for the day as I write.
Normally risk-off would mean lower yields, but the market's rally on Friday was seen to be over-extended ahead of the FOMC meeting, and it didn't take much for yields to grind back up.
The post-RBNZ MPS activity in the local rates market came to a grinding halt on Monday. Following Friday night's rally in US Treasuries, there was modest downward pressure on NZ interest rates. Swap rates were down by 1.5-2.5 bps across the curve, while the 10-year government bond rate fell by 3.5 bps.
The bank bill futures curve was little changed. Now that the dust has settled post MPS, the OIS curve prices in only a small chance of easing through next year, with only about 8 bps priced in by August 2016. This can be interpreted as the market generally believing that the RBNZ easing cycle has finished but willing to err on the side of a possible further modest easing, should global conditions deteriorate.
This afternoon the NZ government releases its half-year economic and fiscal update. The budget surplus track looks precarious on Treasury's last set of economic projections. 
We'll be watching the Finance Minister's body language on commitment to operating surpluses over the years ahead. As for the DMO's latest issuance projections, we would be surprised to see any major tweaking relative to the Budget figures.
Australia also releases its mid-year Budget update, where the government will be looking to fill a big revenue hole from the fall in mining sector tax, while the RBA releases minutes of its December meeting.
---
Kymberly Martin is on the BNZ Research team. All its research is available here.