Swap rates follow the OCR to record lows. 1 yr down -33 bps since January, 5 yr down -43 bps over same period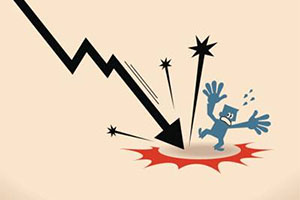 Today's surprise OCR cut by the RBNZ has not only reduced this benchmark to a record low, it has driven wholesale interest rate swaps to record lows as well.
One year swaps have fallen -19 bps so far today, two years have fallen -18 bps, and three years have fallen -17 bps.
The five year is at 2.52%, a -15 bps fall, and the ten year is at 2.99%, a -10 bps fall from the positions they opened at today.
In fact, every single one of them is now at a record low.
The benchmark 10 yr swap rate has now fallen below 3%, the latest in the set to do so.
Interest rate swaps are now at these levels in late morning trade in New Zealand:
| | | | | | |
| --- | --- | --- | --- | --- | --- |
| OCR review dates | 10-Sep-15 | 10-Dec-15 | 28-Jan-16 | 10-Mar-16 | reduction |
|   |   |   |   | (mid-day) | since 28-Jan |
|   | % | % | % | % |   |
| OCR | 2.75 | 2.50 | 2.50 | 2.25 | -0.25 |
|   |   |   |   |   |   |
| 90 day bank bill rate | 2.85 | 2.74 | 2.70 | 2.38 | -0.32 |
|   |   |   |   |   |   |
| 1 yr swap | 2.68 | 2.70 | 2.59 | 2.26 | -0.33 |
| 2 yr swap | 2.75 | 2.74 | 2.63 | 2.26 | -0.37 |
| 3 yr swap | 2.84 | 2.84 | 2.72 | 2.31 | -0.41 |
| 4 yr swap | 2.97 | 2.95 | 2.83 | 2.41 | -0.42 |
| 5 yr swap | 3.09 | 3.07 | 2.95 | 2.52 | -0.43 |
| 7 yr swap | 3.33 | 3.32 | 3.18 | 2.74 | -0.44 |
| 10 yr swap | 3.60 | 3.57 | 3.41 | 2.99 | -0.42 |