Two year swap may trade down to 2% in coming weeks/months, a -20 bps fall from here, says BNZ. Eyes today on inflation expectations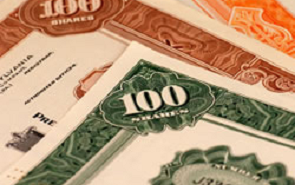 By Kymberly Martin

Taking their lead from offshore moves, NZ swap and bond yields closed down 6-11 bps yesterday.
Overnight, US 10-year yields pushed higher but have subsequently subsided to trade at 1.82%.
The NZ market remains a little quiet following the Easter break and ahead of the pending syndication of the NZDMO's new nominal NZGB 2025.NZ1-2b will be issued, subject to market conditions. However, both swaps and bonds took their cue from yesterday morning's post-Yellen decline in offshore yields.
NZ 2-year swap closed down 6 bps, at 2.22%, a new historic low. We continue to expect that 2-year swap can trade down toward 2.00% in coming weeks/months as the market increases expectations for future RBNZ rate cuts. Currently the market prices around 38bps of cuts within the coming 12 months. We would not be surprised to see this pricing extend to 50bps.
Today brings this week's domestic data highlight, the ANZ business survey. The headline readings could move either way, but the rates market may give more attention to the survey's one-year-ahead inflation expectations series. Inflation expectations are the RBNZ's current focus, and this is one of the measures it tracks closely. A further fall could encourage the market in its rate cut expectations.
At the longer-end of the NZ swap curve, 10-year swap declined 10 bps yesterday, flattening the 2-10s curve to 79 bps.
US 10-year yields traded around the 1.81% level for much of the evening. They pushed higher early this morning after the release of the US ADP employment report that came in marginally ahead of expectation, and mimicking a push higher in the oil price. However, the push toward 1.86% was not sustained, as the oil price has subsequently declined. Yields have drifted back to 1.82% currently. They remain well within the 1.75-2.0% range that we see containing trading near-term.
---
Kymberly Martin is on the BNZ Research team. All its research is available here.