NZ 2yr swap rate may fall below 1.9% if OCR is cut as markets expect. "Little urgency for borrowers to hedge short-dated rate risk"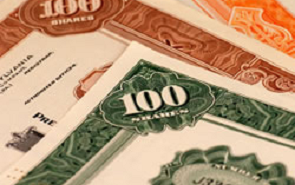 By Kymberly Martin

NZ curves steepened yesterday as long-end yields closed up 5-6 bps, while short-end yields closed little changed.
Overnight, US 10-year yields traded 1.57% to 1.61%.
NZ yields pushed higher from the open, following the moves offshore on Friday night, prompted by the strong US payrolls report. In the afternoon, NZ short-end yields declined back to previous levels. This occurred alongside the release of a BNZ note 'Slash or Burn' in which we revised our OCR view. We now anticipate the RBNZ will cut the OCR to 1.50% by year-end (previously 1.75%). We see 25 bps cuts at the August, September and November meetings.
Heading into Thursday's RBNZ meeting the market fully prices a 25 bps cut. So unless the Bank pulls a 50 bps cut out of the hat (not impossible, but highly unlikely in our view), any market response will be a result of the Bank's indications of future action.
The market currently prices around a 1.62% trough in the OCR within the year ahead. So the Bank will need to imply more cuts than this (through its updated 90-day bank bill track or discussion of 'risks') for yields to dip further on the meeting. There are always challenges in nuancing a message. The risk is the market views the Bank's intentions as less dovish than current market pricing, and yields bounce off their lows. However, this would simply set up a renewed receiving opportunity in our view.
Consistent with our revised OCR view we see NZ 2-year swap trading below 1.90% in the weeks/months ahead. We continue to see little urgency for borrowers to hedge short-dated rate risk.
In the usual post-payrolls lull, US 10-year yields traded in a range overnight. Yields briefly touched above 1.61% in the early hours of this morning, but have returned to 1.58%.Yields remain in the upper-end of their post-'Brexit' range. But we believe they will face continued near-term resistance in trying to break through July highs at 1.63%. This is especially true when US-UK 10-year spreads are near historic highs, at 97 bps, and US-German spreads are also within the upper-end of ranges, at 165 bps.
---
Kymberly Martin is on the BNZ Research team. All its research is available here.