As NZ inflation hides, RBNZ will keep cutting rates, despite strong economic growth. US inflation up, pushing bond yields higher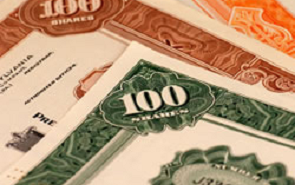 By Kymberly Martin

On Friday, NZ swaps closed flat to up 1 bps, while NZGBs closed up 1-4 bps. 
On Friday night, US 10-year yields closed unchanged while US 2-year yields pushed higher.
As we approach this Thursday's OCR review the market prices only a 5% chance of a cut from the RBNZ. This seems fair given the Bank's recent heavy hints that it prefers to take action at MPS's rather than OCR reviews. However, our core view remains for a 25 bps cut at the November meeting, which is currently only 60% priced by the market.
We do not expect the OCR review to deviate much from the core message of the more detailed August MPS. It is difficult to argue that enough has changed in the past six weeks to alter the MPS's core premise that; "further easing will be required to ensure that future inflation settles near the middle of the target range".
While recent activity data confirms NZ growth is on a healthy footing the Bank has made clear that headline inflation, and inflation expectations will ultimately determine its OCR settings.  Arguably the near-term CPI outlook is looking weaker than MPS projections. This is not being helped by the resilient NZ TWI. We expect the 18 Oct CPI print to show Q3 inflation at just 0.0%q/q.
On Friday night, the release of August US CPI data proved the major market mover. Core CPI came in slightly above expectation, nudging the annual rate up to 2.3%. This prompted a rebound in US 10-year yields that had previously been drifting lower. They ultimately closed unchanged on the night at 1.69%. Meanwhile US 2-year yields closed 4 bps higher at 0.76%. The OIS market now prices a 20% chance of a 25 bps Fed hike this week and 16 bps of hikes in total by year-end. We are highly sceptical the Fed will deliver a hike this week, though our core view looks for a hike in December.
It looks to be a relatively low-key start to the week ahead of what will likely be a volatile week later on, as the Bank of Japan, US Fed and RBNZ all announce their policy decisions.
---
Kymberly Martin is on the BNZ Research team. All its research is available here.