Markets expect a November rate cut from the RBNZ, but a strong local economy suggests little more after that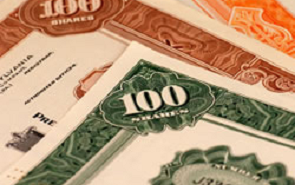 By Kymberly Martin

NZ swap and bond yields closed down 1-7bps on Friday, with flatter curves.
On Friday night, US yields pushed higher across the curve. US 10-year yields closed at 1.59%, from 1.54%.
The 'risk off' tone set by the negative Deutsche Bank headlines on Friday morning weighed on the NZ curve. Moves were possibly exacerbated by fiscal year-end activity. Ultimately 2-year swap closed down 3 bps, at 1.99%, while 10-year closed down 6 bps, at 2.43%.
The market prices around a 75% chance of the RBNZ cutting the OCR, by 25 bps, at its 10 November meeting. It also prices a 1.62% trough in the cash rate within the year ahead. We agree the RBNZ appears committed to a November easing. But thereafter the case for further easing gets murkier as NZ growth indicators remain strong.
Friday's ANZ business survey provided the latest evidence in this regard. Own-activity and confidence measures jumped to sit even further above long-term averages. The market's limited response may have been due to the survey's inflation gauges remaining muted. For further on this growth/inflation trade-off we look to tomorrow's release of the Quarterly Survey of Business Opinion.
On Friday night, global risk sentiment stabilised on the latest Deutsche Bank headlines. Meanwhile a plethora of data releases failed to provide significant surprises in either direction. US yields pushed higher, reversing the previous day's declines. 10-year yields closed for the week at 1.59%, within the 1.50-1.75% we see holding near-term.
Tomorrow the RBA will meet. Currently the market prices little chance of any action at this meeting but almost fully prices a 25 bps cut, to 1.25%, within the year ahead. Our NAB colleagues core view remains that the RBA will have to ultimately cut its cash rate to 1.0% later next year.
---
Kymberly Martin is on the BNZ Research team. All its research is available here.