NZ rate curves steepen further. Pay-side pressure on long end. Strong NZDMO tender demand. AU yields drop on soft jobs report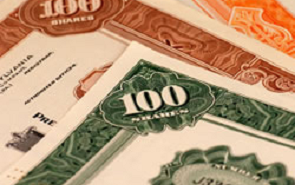 NZ curves steepened further yesterday.
ECB commentary inspired volatility in offshore bond markets in the early hours of this morning.
Ultimately, both German and US yields have traded a little lower.
The pay-side pressure at the long-end of the NZ curve remains, while short-end yields have pulled back from range highs. NZ 2-years swap closed down 3 bps, at 2.09%. The market prices just over an 80% chance of a cut at the RBNZ's 10 November meeting, and a trough in the OCR, at 1.69%, within the year ahead.
We continue to see a cut in November as virtually a done deal. We anticipate that Bank will maintain its easing bias at this meeting, but we see the fundamental arguments for further cuts as increasingly tenuous.
NZ bond yields closed down 1-3 bps across the curve yesterday after a bit of a wild ride. Yields on generic 10-year bonds initially pushed 5 bps higher in the morning, influenced by moves in AU equivalents ahead of the AU employment report. In the afternoon yields reversed, falling 7 bps.
Two factors appeared to influence the afternoon's move. First the NZDMO's tender of NZGB2025s went very well. It attracted a 6.1x bid-to-cover ratio. Second, AU yields declined in the afternoon following a softer-than-expected employment report. Market pricing of a further RBA rate cut within the year ahead has now pushed up to 60%.
Overnight, the ECB left rates unchanged, as expected, and retained its standard line about QE purchases of EUR80 bln/month until March 2017, or beyond. President Draghi said monetary measures are increasingly filtering through to support borrowing conditions for firms and households. When asked, he was determined not to be drawn on any discussion of tapering or extending QE. He simply suggested there would be no abrupt end to QE.
German yields gapped higher on the policy announcement, but drifted lower as the commentary unfolded. 10-year yields ultimately closed a little lower at 0.0%. US equivalents had a tumultuous hour, or so, but now trade at 1.74%.
---
Kymberly Martin is on the BNZ Research team. All its research is available here.