The Co-operative Bank moves to boost capital through the issue of $30m worth of subordinated notes to institutional investors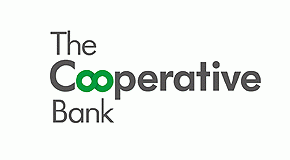 The Co-operative Bank says it's issuing $30 million worth of subordinated notes to bolster its capital position.
The bank says the unsecured, subordinated, loss absorbing capital notes will rank as tier 2 capital under Reserve Bank capital rules. The notes will be issued to wholesale or institutional investors, tomorrow (Friday) subject to completion. The bank's statement does not mention what interest rate will be paid to investors, nor the term of the notes. And the notes will not be quoted on the NZX Debt Market.
"This issue will ensure The Co-operative Bank continues to have one of the highest capital ratios of any bank in the New Zealand market and will provide significant support for the Bank's growth plans," the Co-operative Bank says.
As of September 30 the bank's common equity tier 1 capital ratio, expressed as a percentage of risk weighted assets, stood at 15% versus the minimum required 7%. The Co-operative Bank's total capital ratio was 16.1% versus the minimum required 10.5%.
In July The Co-operative Bank issued $15 million worth of subordinated notes, which are paying investors 6% per annum over five years. They have an optional redemption date in July 2021 and a maturity date in July 2026. Those note holders rank behind depositors and other unsecured creditors, and the notes are not guaranteed. Some, or all, of the subordinated notes may be required to be written down if the Reserve Bank, or a statutory manager appointed by the regulator, directs The Co-operative Bank to write down the notes.