Rate curves may steepen even further as the 2-10 rises to as much as +125 bps. International rates push to top of recent ranges, encouraged by oil price moves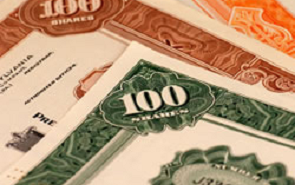 Another day and another steepening of the NZ curve.
Overnight, US 10-year yields failed to sustain a move above 2.50%.
NZ 2-year swaps inched up a further 3 bps yesterday, to 2.32%. They are bumping toward the top of their range since March this year.
We see resistance to them pushing much higher near-term, as this would require the market to pull its pricing of a first RBNZ rate hike well into 2017. We suspect that is premature. We have a first hike pencilled in for H1 2018. Recall, the RBNZ's own published rate track shows a completely flat OCR right through its forecast period to end-2019.
NZ 10-year swap pushed another 6 bps higher, to 3.46%. This takes the 2-10s curve to 114 bps. We see further steepening to 125 bps early next year but would not be surprised to see it take a near-term breather.
Yesterday the LGFA announced the details of its final tender for the year, to be held tomorrow. It will offer NZD25m of LGFA20s, NZD100m of LGFA25s and NZD45m of LGFA27s. We expect solid demand, as longer-dated spreads to NZGBs are within the upper-band of their range and global credit risk appetite is currently healthy.
Overnight markets were fairly quiet as both data and news flow were fairly light. The most notable moves came from the global oil price. The WTI oil price opened around 5% higher following the supportive news flow from OPEC and non-OPEC nations over the weekend. However, it has drifted off in the early hours of this morning. It is now up 'just' 3% from Friday's close.
Similarly, US 10-year yields pushed higher last evening but have been unable to sustain a break above 2.50%. From intra-night highs near 2.52% they now trade around 2.48%. US-German 10-year spreads remain close to the top of their range, at 208 bps, not far from their highs since German unification. We continue to see these spreads as constraining how far US yields can independently push higher.
---
Kymberly Martin is on the BNZ Research team. All its research is available here.