Markets expect next CPI data to show inflation up into RBNZ's target range. NZGB yields fall faster than swaps. Lack of detail about new US Administralion plans sees pullback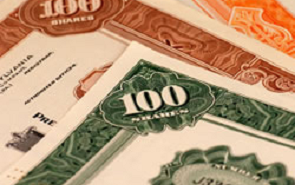 NZ yields closed down 4-8 bps yesterday, with long-end bonds outperforming swap.
Overnight, the recent pullback in US yields extended. US 10-year yields have traded down from 2.36% to 2.31%.
NZ 2-year swap closed for the day, down 3 bps, at 2.37%. The market prices around a 50% chance of an RBNZ hike by the August meeting. A full hike is priced by November. This pricing will continue to be nudged around by global influences.
However, the next key domestic event with potential to significantly impact pricing is the release of Q4 CPI on 26 January. This is expected to show that CPI inflation has rebounded well into the RBNZ's 1-3% target band, from 0.4%y/y in 3Q. This will likely keep the market fairly confidently considering a rate hike in H2 this year.
Meanwhile, at the longer end of the curve, NZ 10-year swap closed down 5 bps, at 3.37%. But longer-dated NZGBs outperformed, closing down around 8 bps. The good demand currently being seen for NZGBs, in the absence of new supply since mid-December, suggests next Thursday's NZDMO tender should be well received.
Overnight, US yields continued to drift lower. The lack of detail provided yesterday by the US President-Elect, regarding his previously widely-touted fiscal stimulus plans, appears to be adding to a more balanced view in the Treasury market after its fearful post-election sell-off. Strong demand at the US Treasury auction yesterday morning also helped.
Current market positioning suggests the decline in US yields may still have momentum. Speculative short positions in US 10-year Treasuries remain at historic levels. i.e. the market is positioned in anticipation of higher yields. Unwinding of these positions could extend the decline in yields near-term. NZ yields will directionally follow.
---
Kymberly Martin is on the BNZ Research team. All its research is available here.