Oil price fall supports rise in bond prices, despite US PPI inflation. NZ yields fall across the curve in sympathy. Eyes on US, China and AU data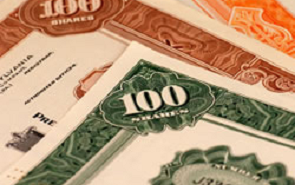 By Doug Steel

Despite a brief spike higher on the US PPI inflation data, US 10-year Treasury yields generally leaked lower overnight supported late by a strong 30-year auction.
US 10-year yields currently sit around 2.32%, down 2bps, ahead of the important US CPI figures tonight.
A circa 1% pull back in oil prices did the bond rally no harm. There was no material policy comment from the two Fed speakers.
Yesterday, NZ swap and bond yields generally fell between 1 and 2 basis points across the curve, taking their cue from the previous session offshore.
Local rate movements have remained minimal ahead of the important US CPI data tonight, NZ's CPI next Tuesday and knowing the outcome of the NZ coalition talks.
Looking ahead, there is a full calendar with most focus likely to be on the US CPI tonight where it is expected to rise – at least at the headline level.
Today's Chinese trade data is expected to show annual growth lifting from a month earlier.
The RBA's Financial Stability Review will be worth a look in the context of more global discussion about the interaction between monetary policy and financial stability.
---
Doug Steel is a senior economist at BNZ Markets. All its research is available here.