Reserve Bank announces major change to timing of monetary policy announcements ahead of move to committee decision-making structure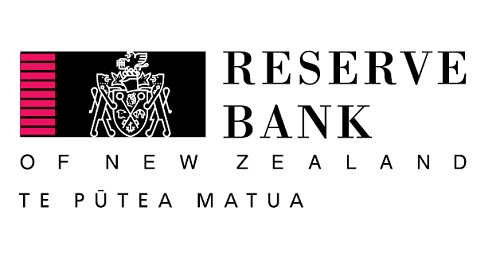 Well, you will just have to wait like the rest of us. Have a lie-in.
From next year onwards, gone will be the traditional 9am announcement of Reserve Bank interest rate changes. Now we will all have to hold on to get the word in the afternoon instead. Can we cope?
The Reserve Bank's announced that it's making substantial changes to the timing of various announcements.
It says the changes will help position the RBNZ for the upcoming shift to a committee decision-making structure.
What it means that from now on the OCR decisions won't be announced on a Thursday as was always the case.
They will be announced a day before - but in the afternoon at 2pm. However, the decisions will still be implemented on the Thursday.
There will still be media conferences, but these will be in the afternoon also. Don't worry interest.co.nz will still be turning up though, so, you won't miss anything.
The timing of the six-monthly Financial Stability Report releases will stay the same.
Asked to provide more detail on why the RBNZ wants to delay implementation of monetary policy decisions by a day, and why it's shifting the announcements to 2pm, an RBNZ spokeswoman said;
"We're keeping the implementation dates the same and shifting the announcement earlier by approximately half a day. The announcement at 2pm the day before implementation allows for the possibility of a decision and release of meeting records of the decision-making committee on the same day. This also provides continuity to the financial markets."
Below is the RBNZ's announcement, including the dates of the various announcements from next year.
Announcements will be made at 2:00pm for MPSs [Monetary Policy Statements] and OCR reviews, and at 9:00am for FSRs on the dates listed below. They will be published on the Reserve Bank website. 

Media conferences will be held following the release of each MPS at 3:00pm and FSR at 11:00am.  They will be live-streamed on the Reserve Bank's website.

The Reserve Bank reserves the right to make changes to this schedule, if required. In such an event, the markets and the media would be given as much notice as possible.

The 2019 and 2020 release dates are:

Monetary Policy Statement / Official Cash Rate announcements

•           13 February 2019 OCR & MPS Media conference & live-stream

•           27 March 2019 OCR

•           8 May 2019 OCR & MPS Media conference & live-stream

•           26 June 2019 OCR

•           7 August 2019 OCR & MPS Media conference & live-stream

•           25 September 2019 OCR

•           13 November 2019 OCR & MPS Media conference & live-stream

•           12 February 2020 OCR & MPS Media conference & live-stream

•           25 March 2020 OCR

•           13 May 2020 OCR & MPS Media conference & live-stream

•           24 June 2020 OCR

•           12 August 2020 OCR & MPS Media conference & live-stream

•           23 September 2020 OCR

•           11 November 2020 OCR & MPS Media conference & live-stream

Financial Stability Report

•           29 May 2019 FSR: Media conference & live-stream

•           27 November 2019 FSR: Media conference & live-stream

•           27 May 2020 FSR: Media conference & live-stream

•           25 November 2020 FSR: Media conference & live-stream